When we first started A Friend Afar, "research" took us on day trips from Atlanta to North Georgia to go vineyard hopping and share with you in this post. We've since returned to the North Georgia mountains again and again to discover new places to taste wine. It's the perfect way to spend a Saturday with the girls, a date, a family outing, and celebrate special occasions. Actually, any reason will do! Here are five more of our favorite North Georgia wineries to visit from Atlanta!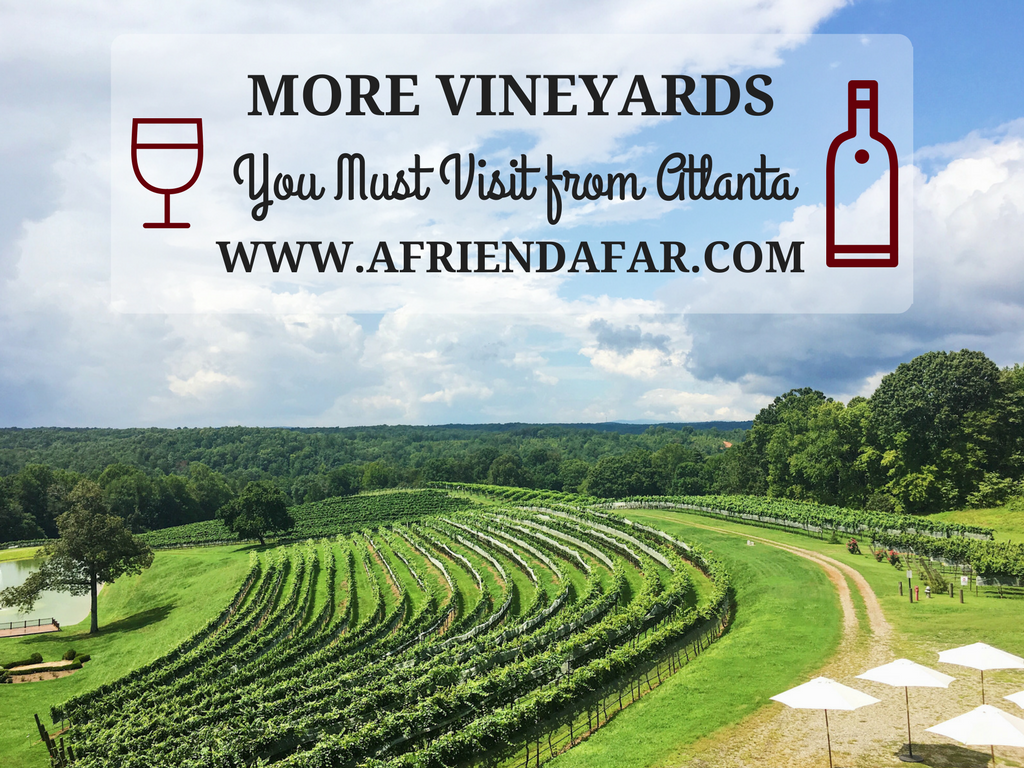 Fainting Goat Vineyards and Winery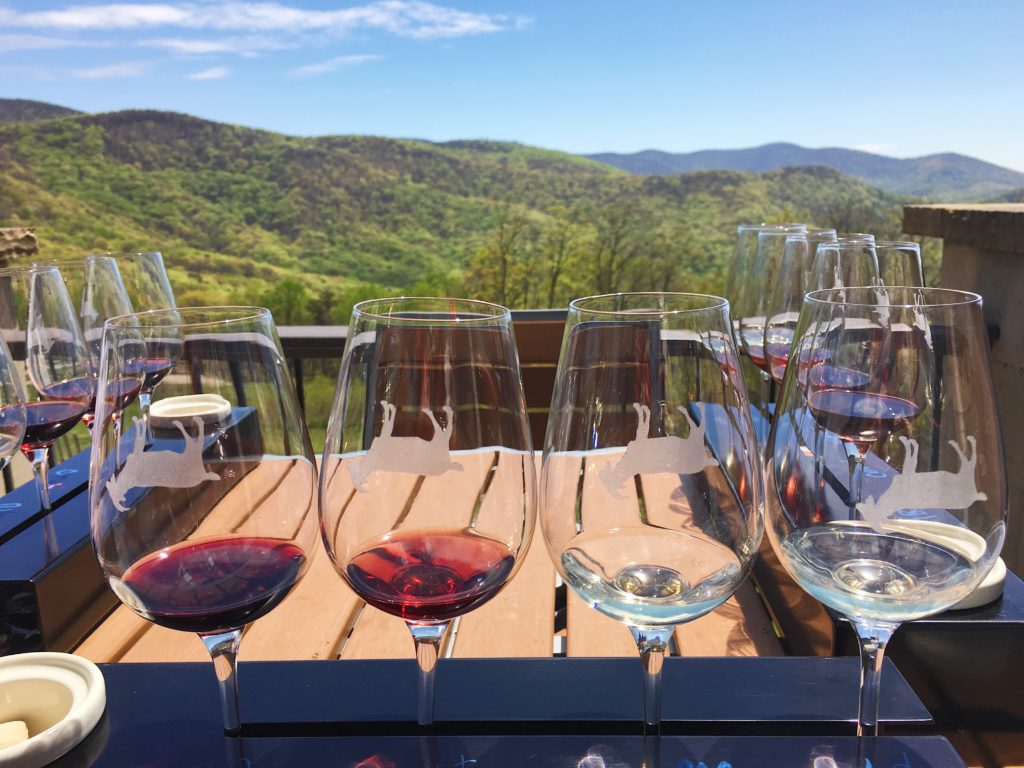 First off, we love the name and symbol of this Jasper winery plus the fact that they have two real live goats- Ronnie and Reagan. Pick your 4 wines to taste for $8, some munchies to snack on, and a grab a table on the outdoor patio for scenic mountain views. Or bring your own food and blanket and have a picnic. Did we mention they're dog friendly? Our favorites wine was the 1812 Cab Sauv.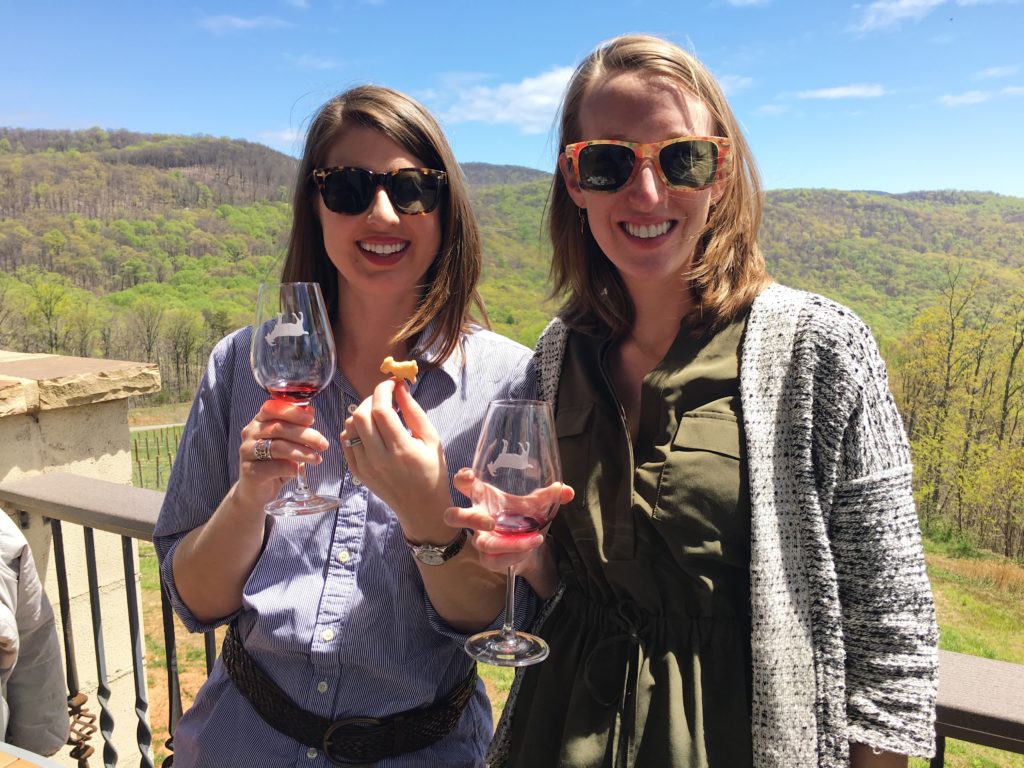 CHATEAU Meitry FAMILY VINEYARD AND WINERY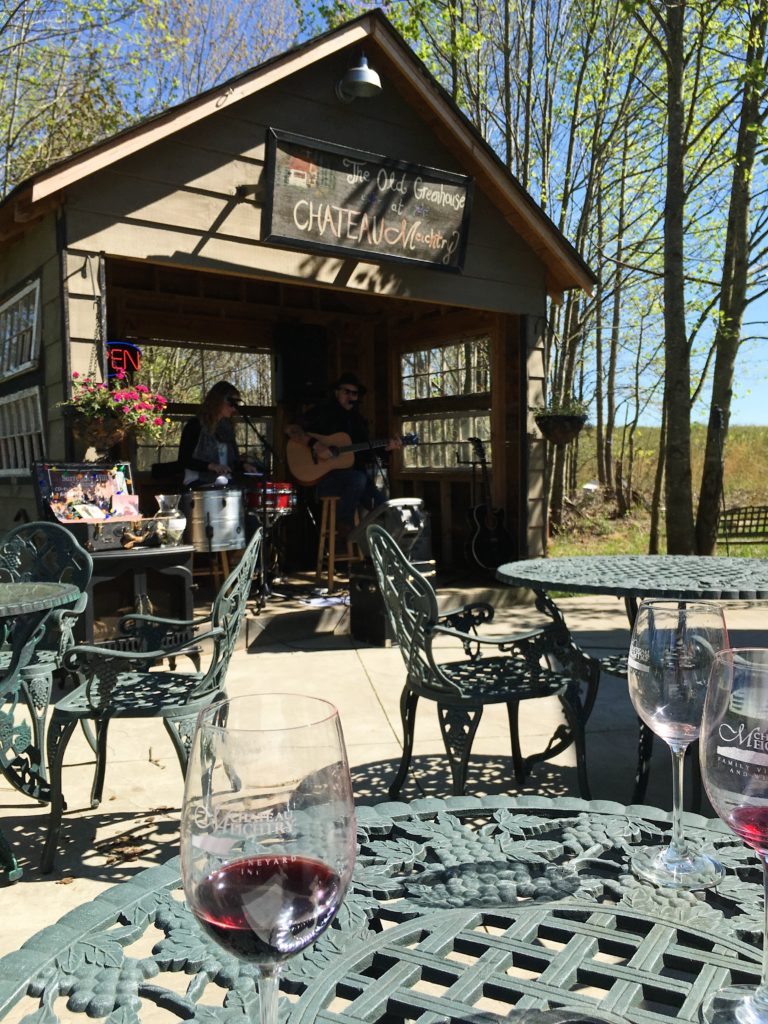 We have two words for you: chocolate cup! It's seriously delicious. Also Meitry has a fantastic events calendar chock full of live music on the weekends. The tastings are 5 wines for $7 and we loved the laid back vibe.
Crane Creek VineyardS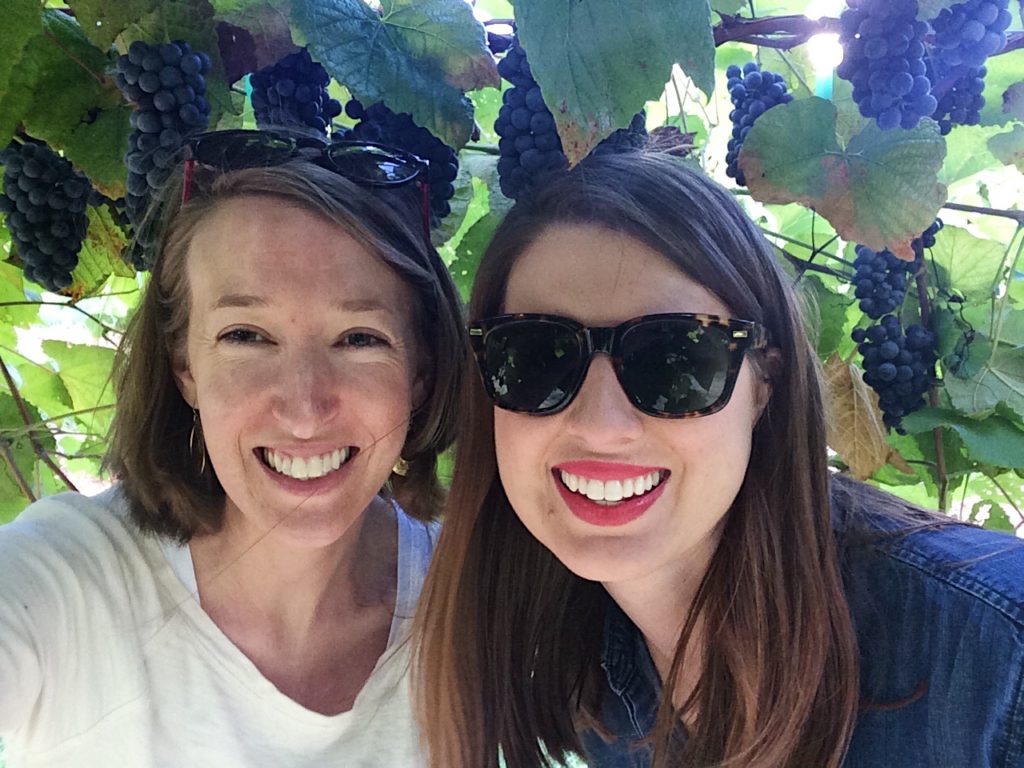 Crane Creek Vineyards is a family owned business near the North Georgia college town of Young Harris and close to Georgia's highest peak, Brasstown Bald. Enjoy sampling new wines in their tasting room, or take them outside to enjoy the lovely vineyard view. We also had fun walking around and exploring the grape vines. There are also two guest house options, one on property and one off and a vineyard tour option every Saturday at 2:00PM. Crane Creek also has a tasting room conveniently located in downtown Dahlonega.
Montaluce Winery & Estates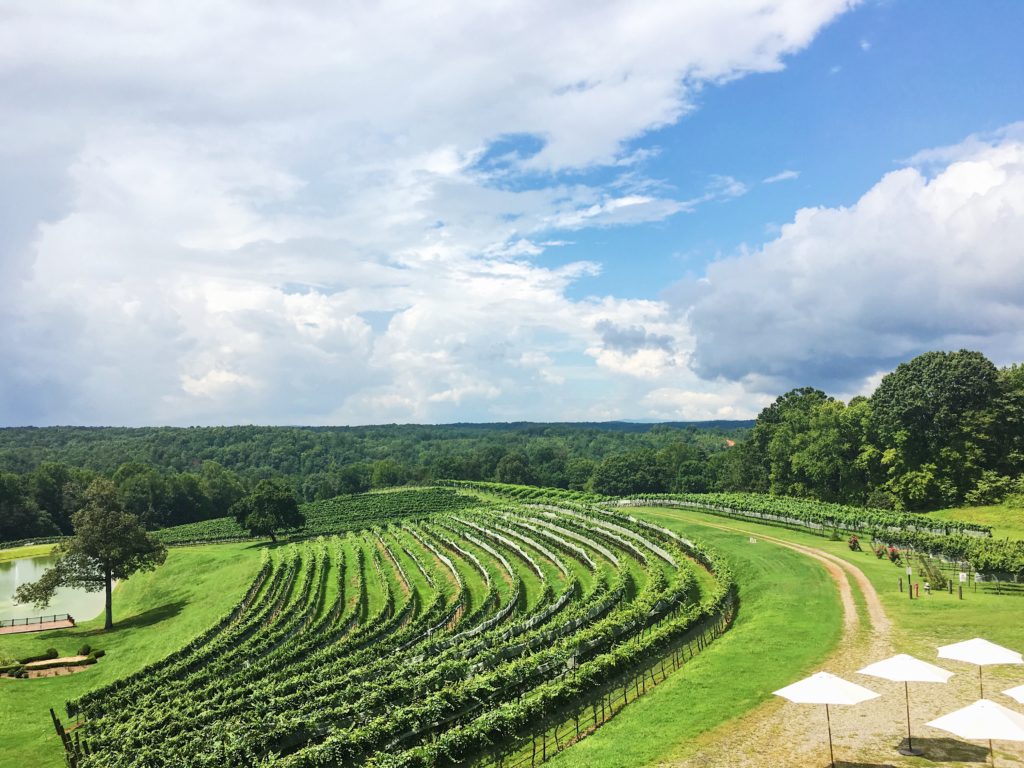 Montaluce transports you straight to Tuscany with its architecture! Plus the views are just breathtaking. Just a short drive from the Dahlonega square, if you're looking for a proper meal to go with your wine tasting then reserve ahead at their restaurant Le Vigne. Free tours are available daily as are wine hikes!
Cottage Vineyard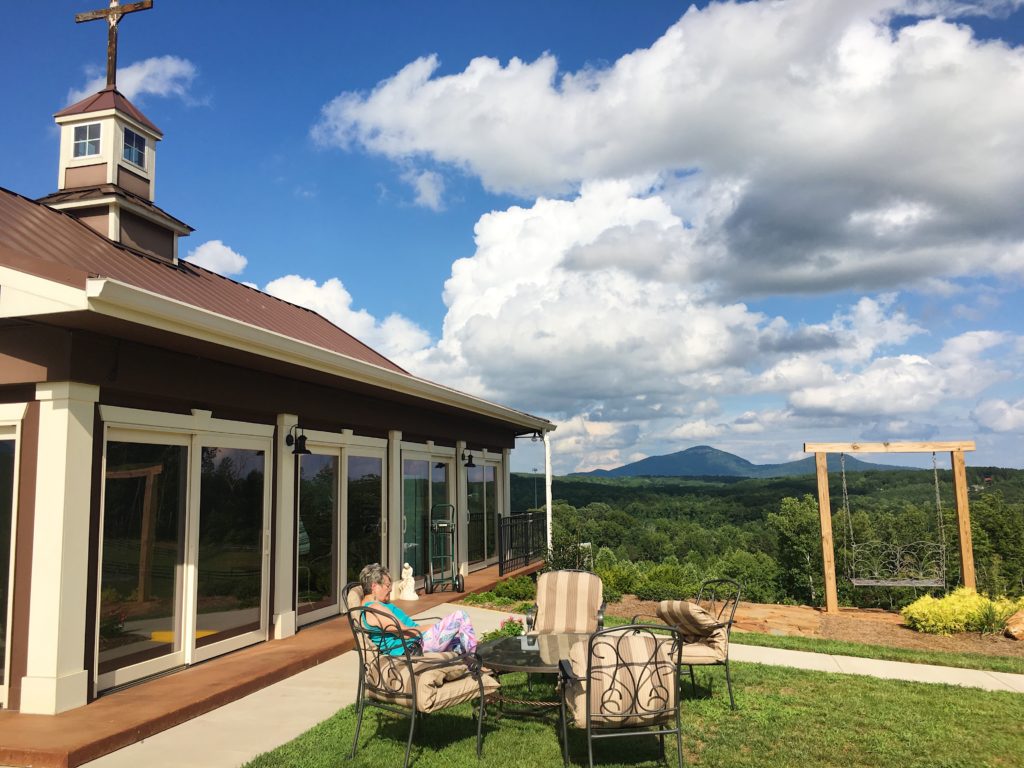 Newer to the North Georgia wine scene, Cottage Vineyard is in a gorgeous spot in Cleveland and has a wonderfully casual feel. You can taste 5 wines for $8, and if it's sunny, sitting outside is a must. Also, wine slushies are available for hot summer days!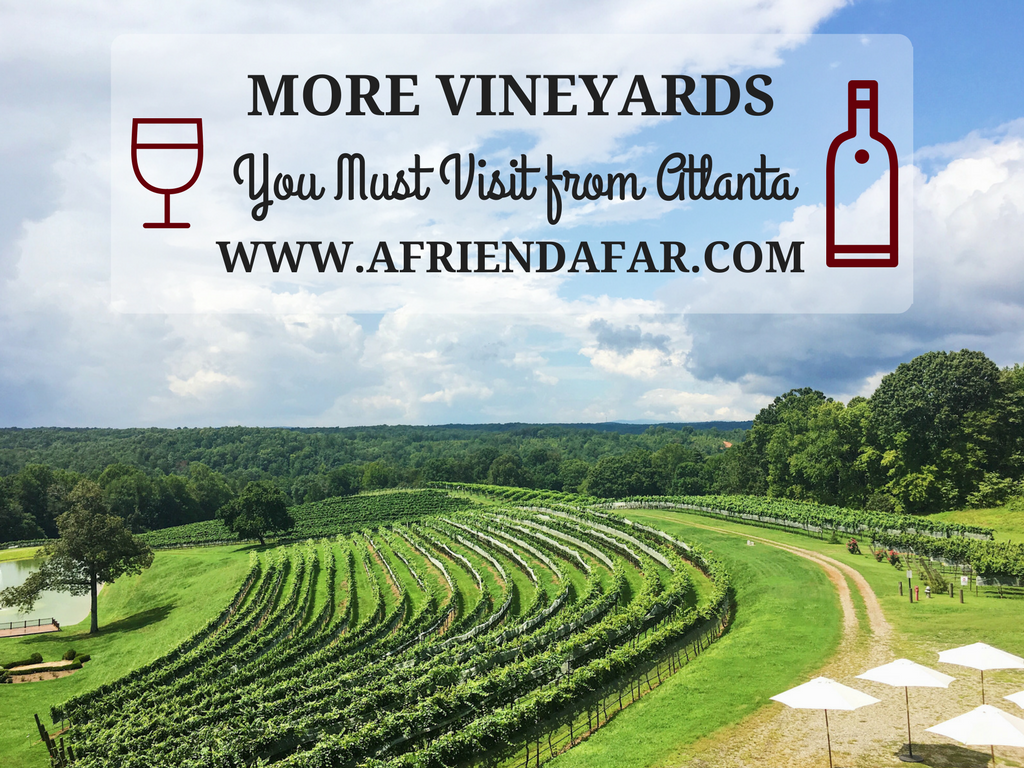 Save
Save
Save