Before planning a trip to Belgium and Amsterdam, I didn't know much about Ghent (or Gent in Dutch), but it quickly stole my heart. It's located close to Bruges and has a similar medieval, romantic feel but is smaller and sees less tourists. Here are a few reasons why I loved my time in this hidden gem of Europe and why you should go to Ghent, Belgium!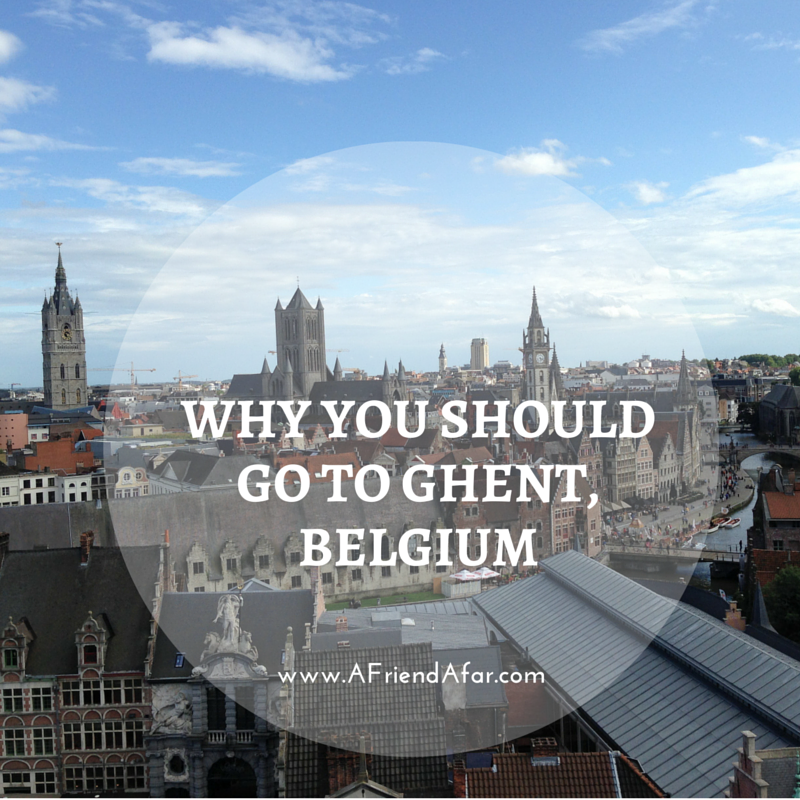 What to See & Do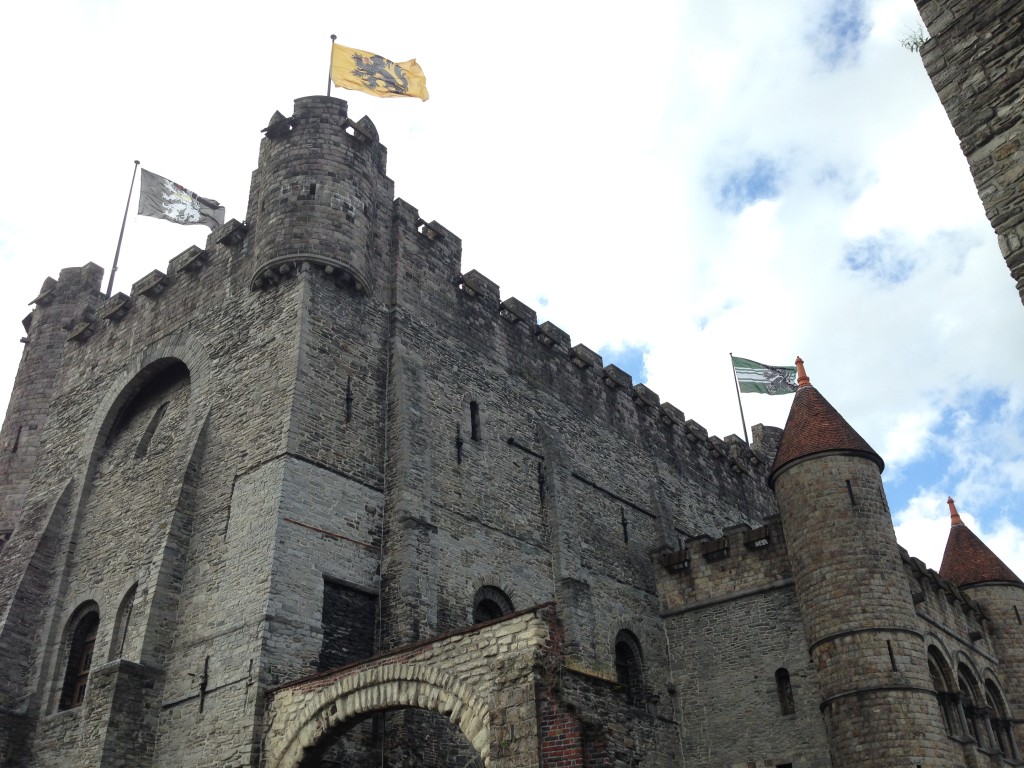 My first outing was to the 12th century Gravensteen Castle with amazing views of the city below. It was a cotton mill in the 19th century and thankfully was restored instead of destroyed for the 1913 World Exhibition. There's a torture museum there that contains a guillotine! It closes at 6pm every day during the summer, and going later in the day meant that I mostly had the place to myself.
St. Baafs Cathedral is famous because of van Eyck's 1432 Adoration of the Lamb. According to Charney's "The Ghent Altarpiece: The Truth About the Most Stolen Artwork of All Time" article, "it's almost been destroyed in a fire, was nearly burned by rioting Calvinists, it's been forged, pillaged, dismembered, censored, stolen by Napoleon, hunted in the first world war, sold by a renegade cleric, then stolen repeatedly during the second world war, before being rescued by The Monuments Men, miners and a team of commando double-agents." The piece is impressive and is an amazing oil painting containing Christian imagery. Additionally, in 1934, the Just Judges panel went missing or was stolen, and is quite the mystery since it's never been found and is still being looked for even today!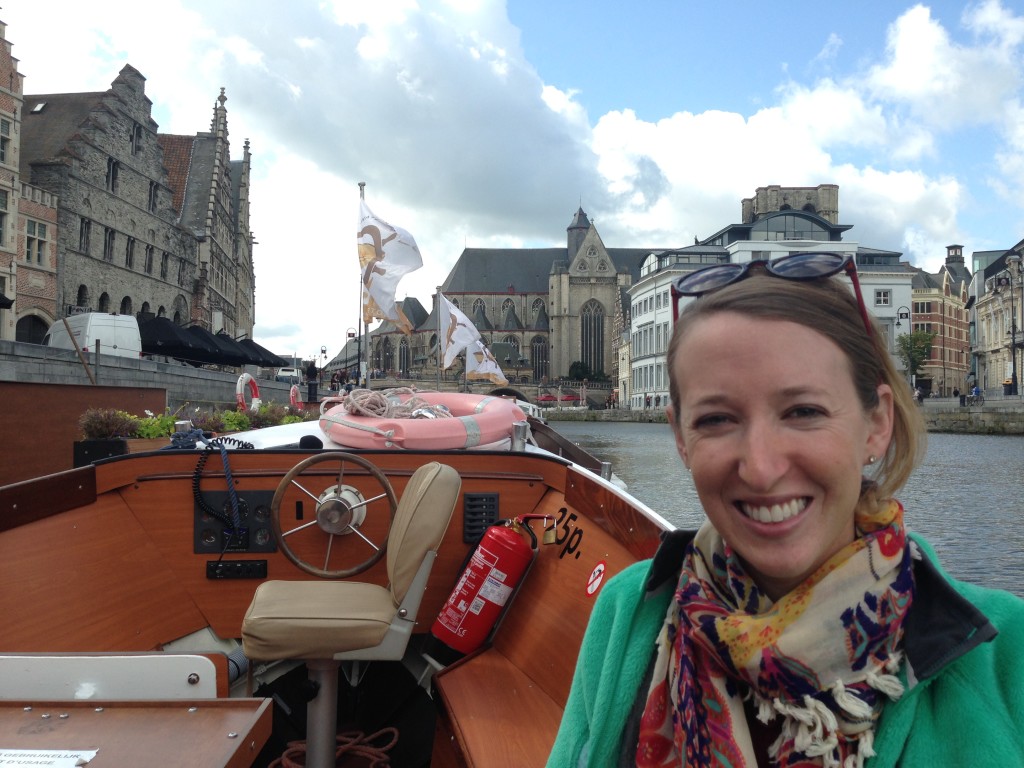 I also took a wonderful canal cruise and would recommend doing so if the weather's nice. The boats leave from the Grasbrug or Vleeshuisbrug bridge depending on which company you choose to ride with.
Night Walk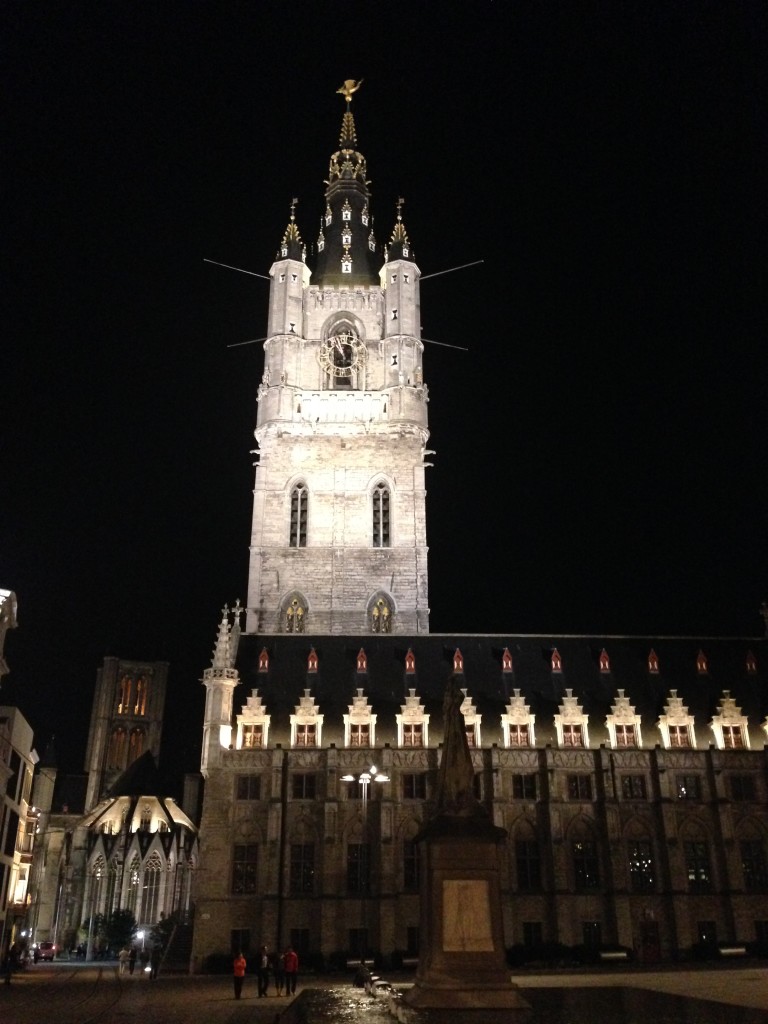 One of my favorite things I did in Ghent was simply go for a walk at night with a friend I made at the hostel. It's a beautiful city during the day but there's something magical about seeing the buildings all lit up, especially with reflections on the water. The Belfry was one of the illuminated buildings that was especially beautiful. I love wandering a bit and discovering parts of a destination you wouldn't have otherwise seen.
A few treats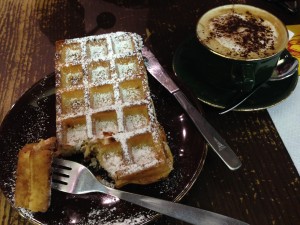 If you've been to Belgium, you know that their fries are a delicious snack (or meal, in my case sometimes), and it's easy to find stands all around town. I particularly like the garlic sauce because it reminds me a bit of aioli and patatas bravas from Spain. But the best treat I had in Ghent was an amazing Brussels waffle and delicious cappuccino at the great coffee house Mokabon on Donkersteeg near Sint-Niklaas Church.
Where to STay & Map to use!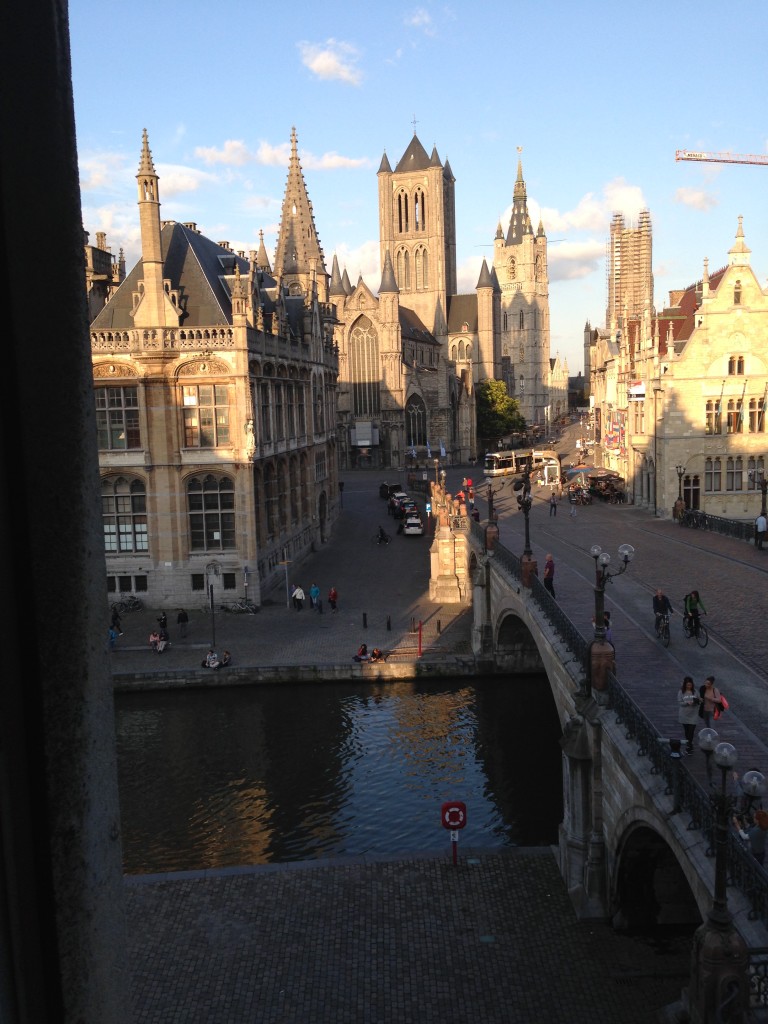 Since this was a solo trip for me, I opted to stay in a hostel and booked Hostel Uppelink ahead of time based on excellent reviews on TripAdvisor. It was definitely the best hostel I stayed in during the trip! It was in a prime location in Ghent right next to the main canal and bridge and was in one of the city's oldest buildings. Also the staff were super helpful and the place was spotless. Plus, you can't beat the view of the three main church towers and water out the window!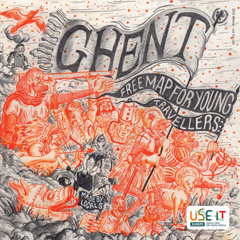 I picked up a Ghent Free Map for Young Travellers made by locals through USE-IT, and besides helping me get around, it also had great recommendations for what to see, do and eat. I also used the maps for my day trip to Bruges and stay in Brussels, and I liked them so much that I kept them to take home! The USE-IT site lists all the cities that they have maps for, including Barcelona, Budapest, Düsseldorf, and Prague.
Lastly, I'll mention that I did a day trip to Bruges from Ghent, and the reverse could easily be done. I hope this post makes you consider adding Ghent to your Belgium itinerary if you can!
Let us know in the comments if this makes you want to go to Ghent or if you've been and have additional recommendations.