One of my favorite ways to experience a new culture is by sipping and eating the local way. I definitely plan trips around what restaurants come highly recommended and try to schedule in plenty of time to sit and relax during or after busy day of sightseeing over a delicious plate of food and a cold drink. My feet and stomach are extremely happy about this fact! Plus, it's nice to have time to process all that you're seeing and doing and discuss it with fellow travelers to get their insights. Check out my suggestions on what to eat and drink in Cuba!
Drinks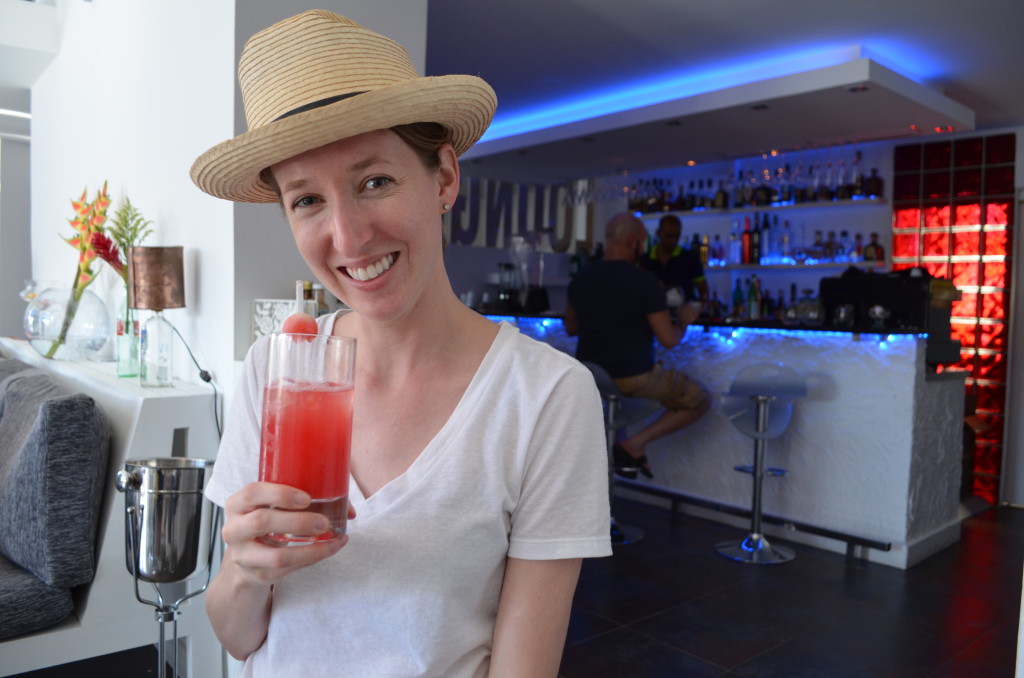 Since the national drink of Cuba is the mojito, I had plenty of opportunities to taste test the minty, limey cocktail and figure out which ones I preferred. My favorite mojito of the trip was served at the Hotel Del Tejadillo where we stayed that I mentioned in my last post about Cuba. I'm convinced the secret to a great mojito is using fresh mint and high-quality white rum. Havana Club is one of the most popular brands of rum in Cuba and was an ingredient in most of the mojitos I tried. Popular waterholes around town include La Bodeguita del Medio (made famous by Hemingway proclaiming their mojitos to be the best) , El Floridita for daquiris, and the historic Sloppy Joe's Bar for their cocktail. I also had some stellar piña coladas at the beach!
Havana Food Experiences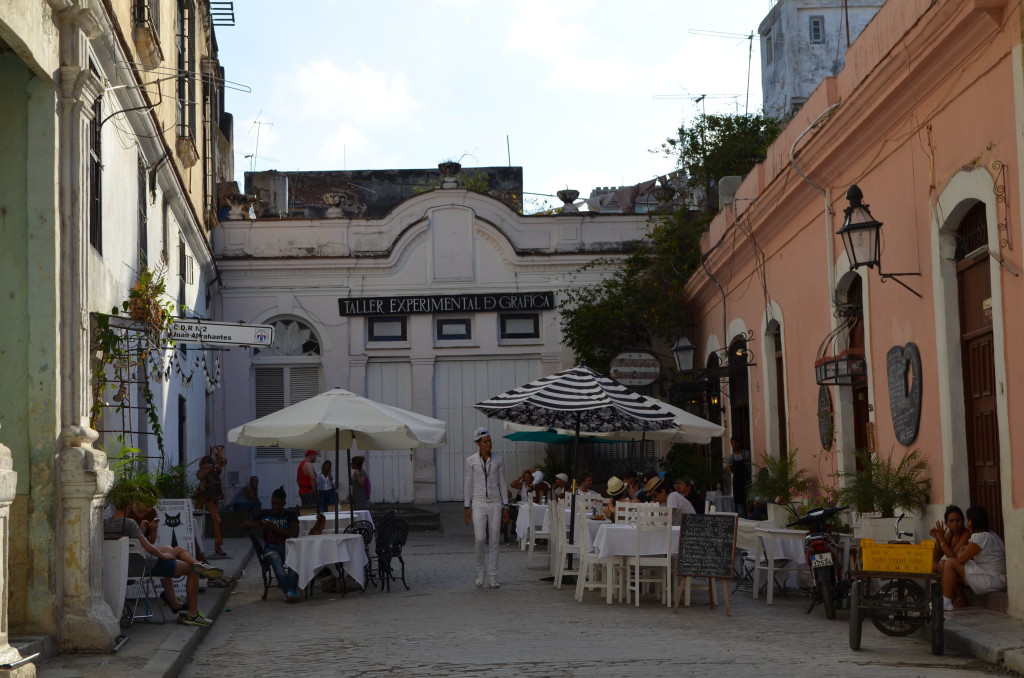 Hands down my favorite dining experience in Havana was at one of Lonely Planet's top choice restaurants, Doña Eutemia, near the Catedral in Habana Vieja. The restaurant is tucked in a corner of an alley filled with al fresco dining options. I highly recommend making reservations since we showed up one night to eat but couldn't get a table so went ahead and booked for the next night. I'm so glad we did because the ropa vieja, made with shredded lamb instead of traditional beef, was delicious and one of the best meals I had in Cuba! The service was excellent and an English menu option is offered. The prices were very reasonable as well. Ask for an outside table if the weather's nice!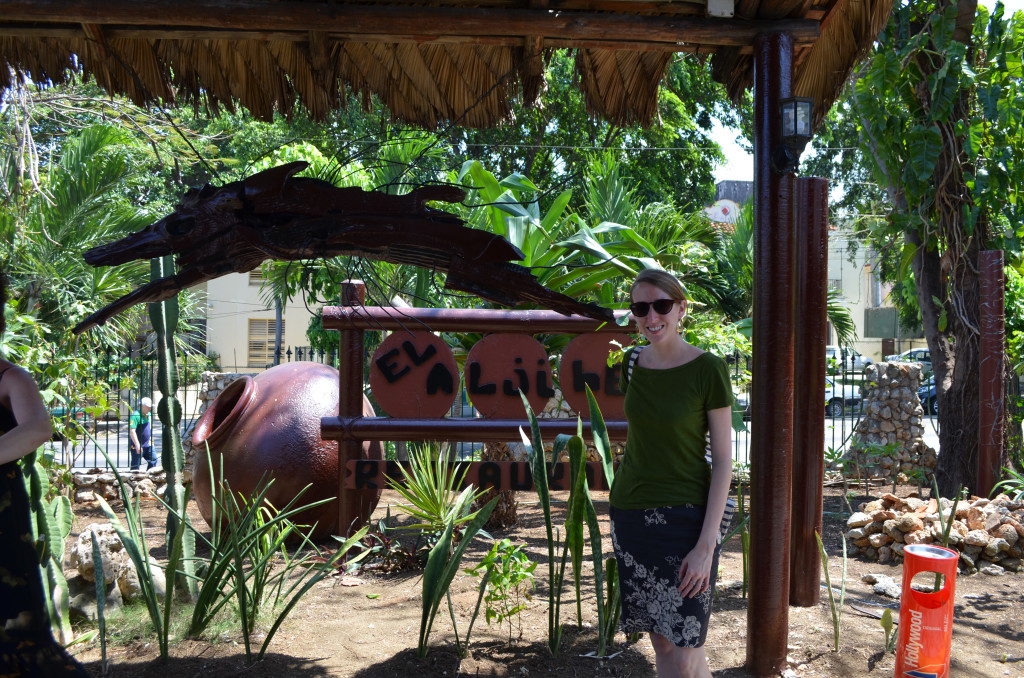 The state-owned El Aljibe offers a set menu of roast chicken and all you can eat rice, beans, salad and bread. I was most impressed by the efficient service we received. I also love trying street food when I travel, and I enjoyed the churros, peanuts served in a cone, and fresh coconuts. And of course don't forget to try flan for dessert!
Lobster!
The best meal I ate in Cuba was the lobster at El Mojito in Varadero. It's a family-owned restaurant with a great facility and fun ambiance with the band playing music for you while you eat. I looked up reviews on Tripadvisor after the fact since this was a meal that was included as part of trip and some reviewers felt that the menu is overpriced. I thought the lobster was superb, and compared to what we pay for seafood in the US, I imagine it's a deal.
If you're planning a trip to Cuba soon, let me know if you have any questions. This post is part of a four part series on Cuba. Check out the next post about hopping finds in Cuba.