Guest Post by Ryan martz
meagan's husband and favorite travel companion
Everyone is always asking us how we take at least one international trip a year, especially since I'm a teacher and Meagan works at a non-profit. Well, we travel for free! Here's how we do it!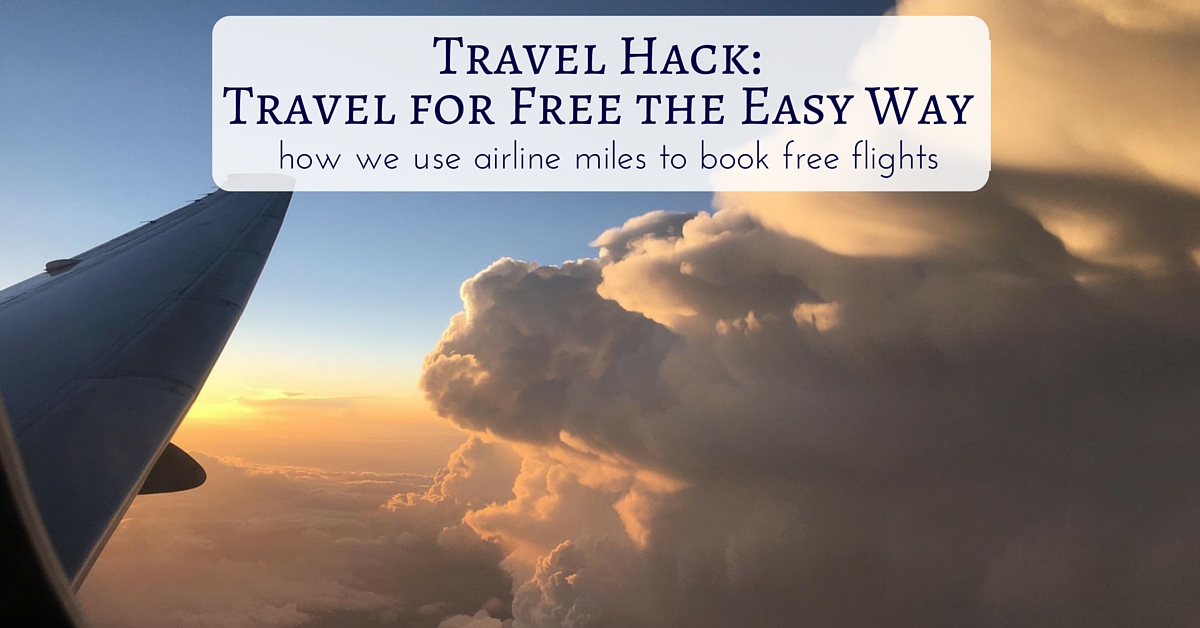 How to Pick the Best Miles Rewards Card
How did I pick the right card for us, you may ask?
There are tons of reward cards on the market, but we recommend 2 strategies here for when you're starting out.
First Option: If you already have some miles saved up, take a look at all your reward miles balances, and see which one is the closest to netting you a free trip.  Meagan and I both had flown on United for various long haul trips in college, so we had already accrued a number of frequent flier miles.  Naturally, we wanted to add to our already-existing stock, so we waited until the signup bonus for the United Mileage Plus Visa card was at least 50,000 so that we would already be assured of at least one free flight to anywhere in Europe, North/Central America, or the Caribbean (60K needed). We were almost halfway to two round-trip tickets.
Second Option: Consider your nearest airport. Which airline has a hub there? We live in Atlanta, so flying Delta is always an easy option. We eventually signed up for a Delta American Express card when they were offering 50,000 bonus miles as well. That gave us both a Visa card and an Amex card.