I hope you're ready for some breathtaking pictures of the French countryside! If these don't inspire you to put France on the short list for your next vacation, we don't know what will!
When I was planning our trip to France, I read that July was the perfect time to see the blooming lavender in Provence. Instantly, Provence was added to our itinerary with Avignon as our home base for a few days. We chose Avignon for a few reasons:
1. It's incredibly accessible from Paris via a short 3 hour TGV train ride.
2. Avignon is a wonderfully historic town within a 13th century wall. Its Palais des Papes, or Palace of the Popes, is a UNESCO World Heritage Site.
3. With the TGV station in town, Avignon has multiple rental car companies to choose from for day trips around Provence.
Avignon and its July theatre festival did not disappoint. In fact, one of my favorite meals ever came from the town's delicious Chez Lulu restaurant. Today, however, let's talk about what you'll see just outside those historic city walls.
Provence is so wonderfully agricultural. As soon as you head out of town, you'll pass vineyards, olive groves, and fruit orchards. Lavender starts to appear just a short drive from the city, and the higher in elevation you go, the more fields begin to appear.
We headed straight to the Musee de Lavande on the road to Gordes. It was a great first stop, and the incredibly helpful and multi-lingual staff served as a wonderful information center for our day. They helped us map out our trip, explained the process of distilling lavender, and its medicinal qualities. Don't forget to drop into their beautiful gift shop for a bit before you head out on the road!
Next stop, the hilltop village of Gordes with its wonderful views of the valley below. We'll be sharing a whole post on hilltop villages of Provence with you soon, but for lavender fields, you'll head past Gordes to its beautiful Abbey de Sénanque. This 12th century monastery is picture perfect, and its lavender fields are over-flowing with wonderful smells, bees, and butterflies. The monks distill lavender, and you can buy their products in the Abbey's bookstore. You can take a guided tour of the Abbey (proper and modest dress are required since this is a place of worship), or you can just enjoy the wonderful scenery.
From the Abbey, our helpful guides at the Musee de Lavande instructed us to head over to the ochre hilltop town of Rousillon before heading north for more lavender fields. We headed toward the town of Sault, stopping at every lavender field along the way.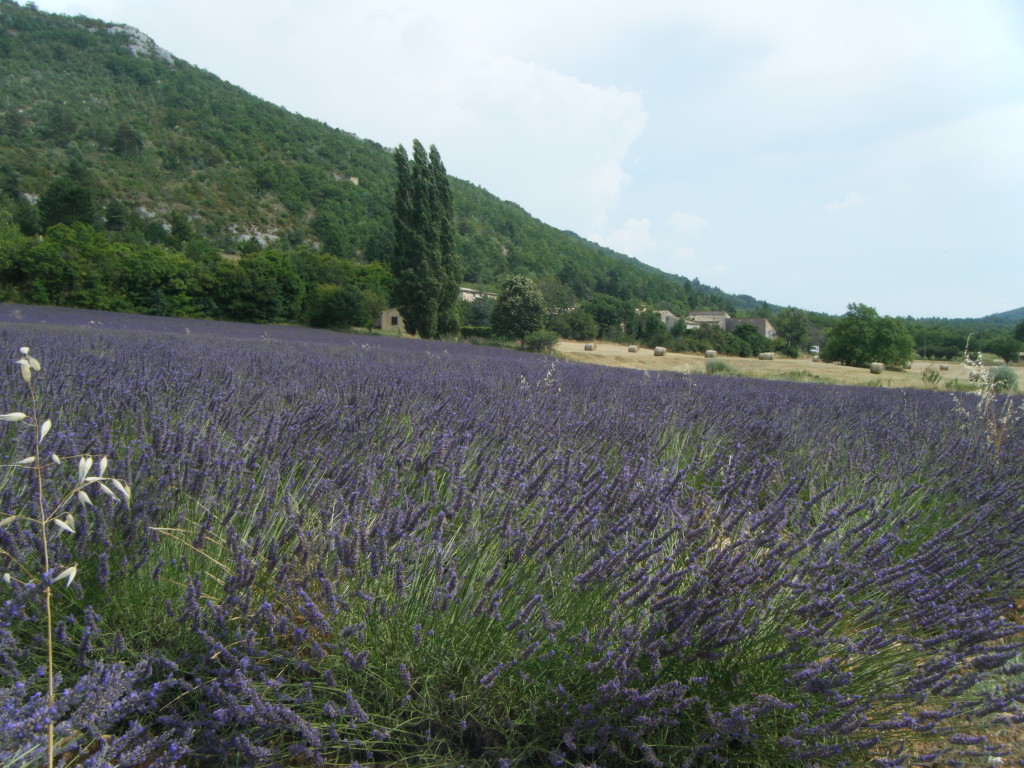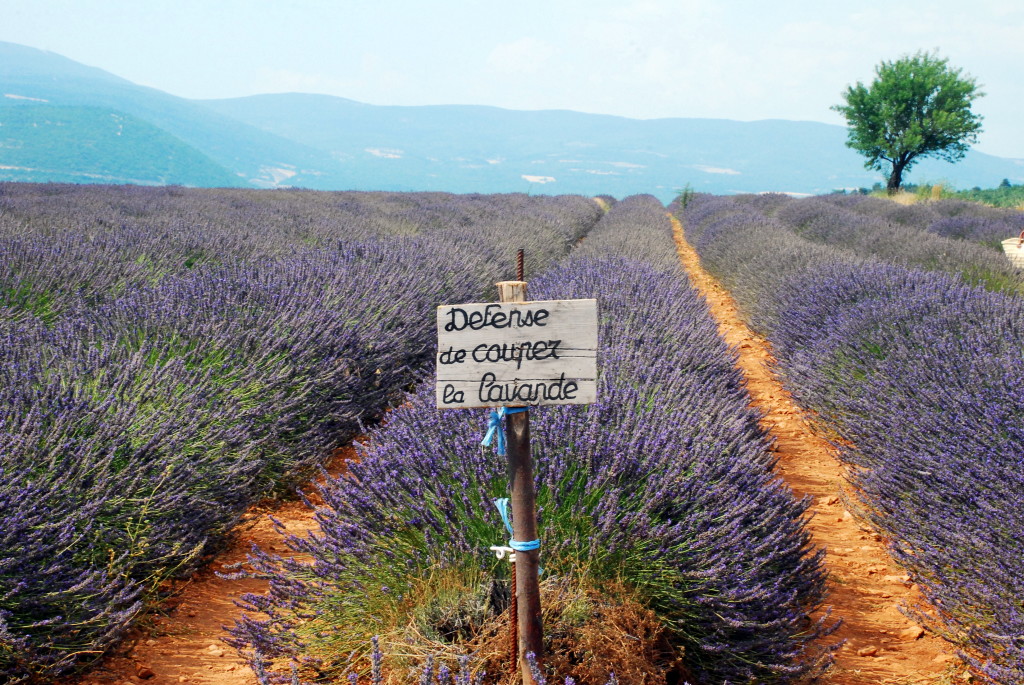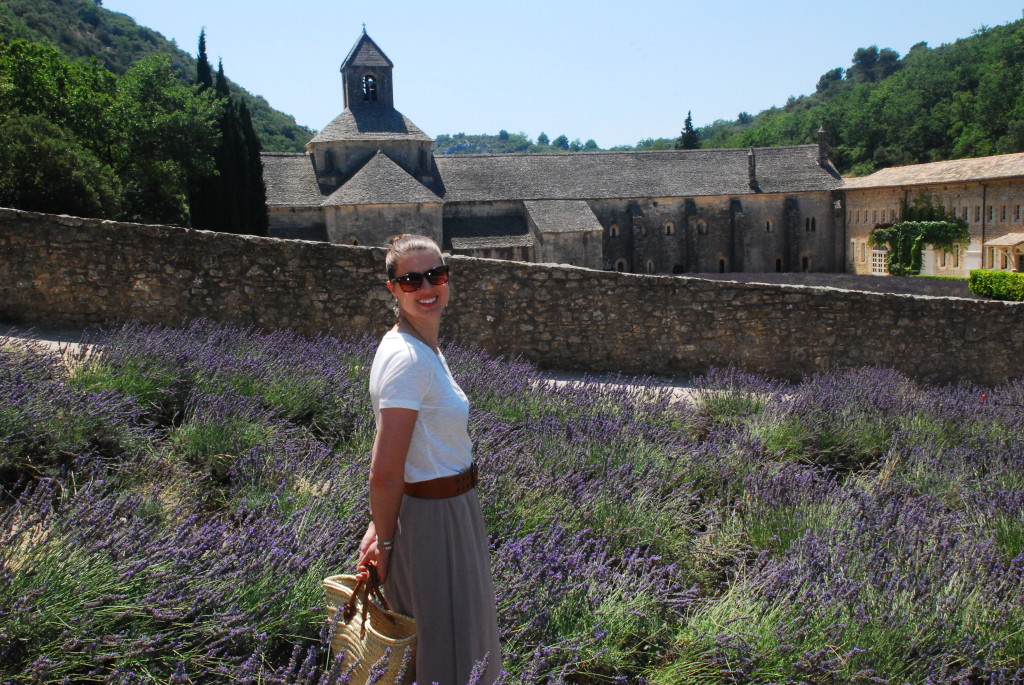 As we headed toward Sault and then onto Mont Ventoux, we started noticing that more and more lavender fields were in the process of being harvested. If you're headed to the South of France in search of lavender, be sure to time your trip for mid-late July so that you don't miss those beautiful purple fields!
This post is part of a collection of our guides to France. Click here to read other great posts on traveling through France.