For our February trip of our Take 12 Trips Challenge, we began our weekend away at the Historic Spencer House Inn in St. Marys, Georgia. St. Marys is the perfect coastal town to use as a base for not only exploring Cumberland Island National Seashore (since the park ferry departs from the port) but also other surrounding areas including Savannah, the Golden Isles, Fernandina Beach, Jacksonville and even St. Augustine.  At  a little over a 5-hour drive from Atlanta, an hour and 45 minutes from Savannah, and 45 minutes from Jacksonville, it's a great long weekend destination.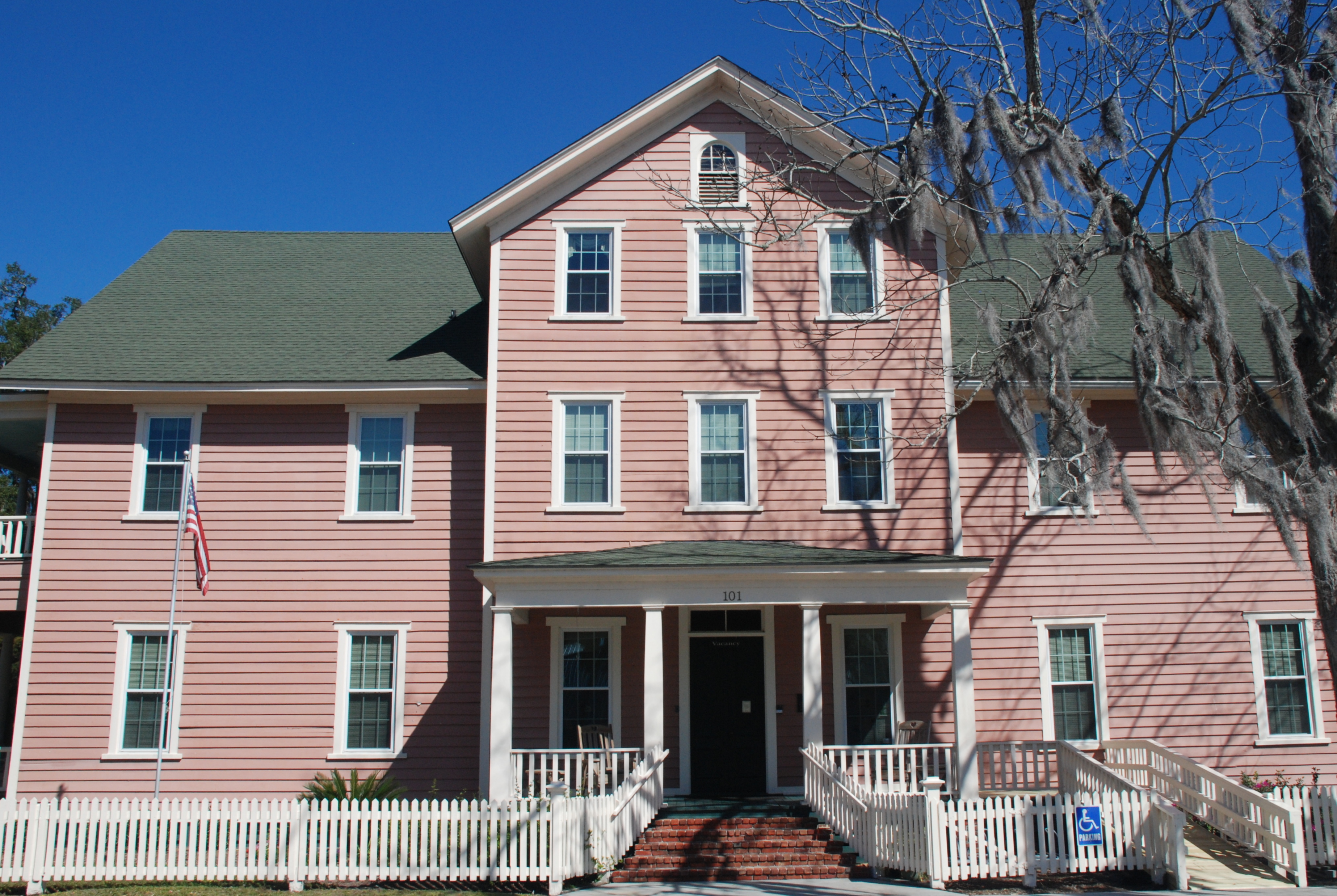 The Historic Spencer House Inn
The Spencer House Inn was built in 1872 and was known as one of the finest hotels in all of southeast Georgia. It operated as a hotel until 1942 when it changed ownership and was run as a rooming house. In the 1980s it was renovated and used as a professional building until 1990 when it was restored again and preserved as the Historic Spencer House Inn. The current owners, Mary and Mike Neff,  took over in 1995!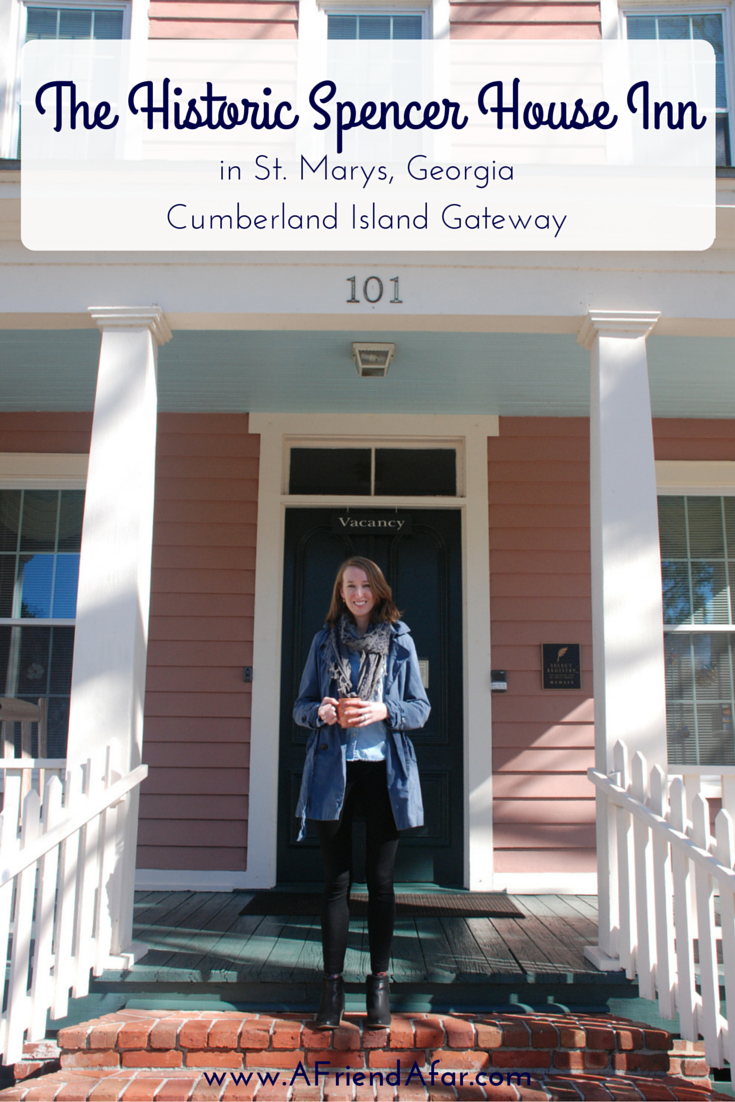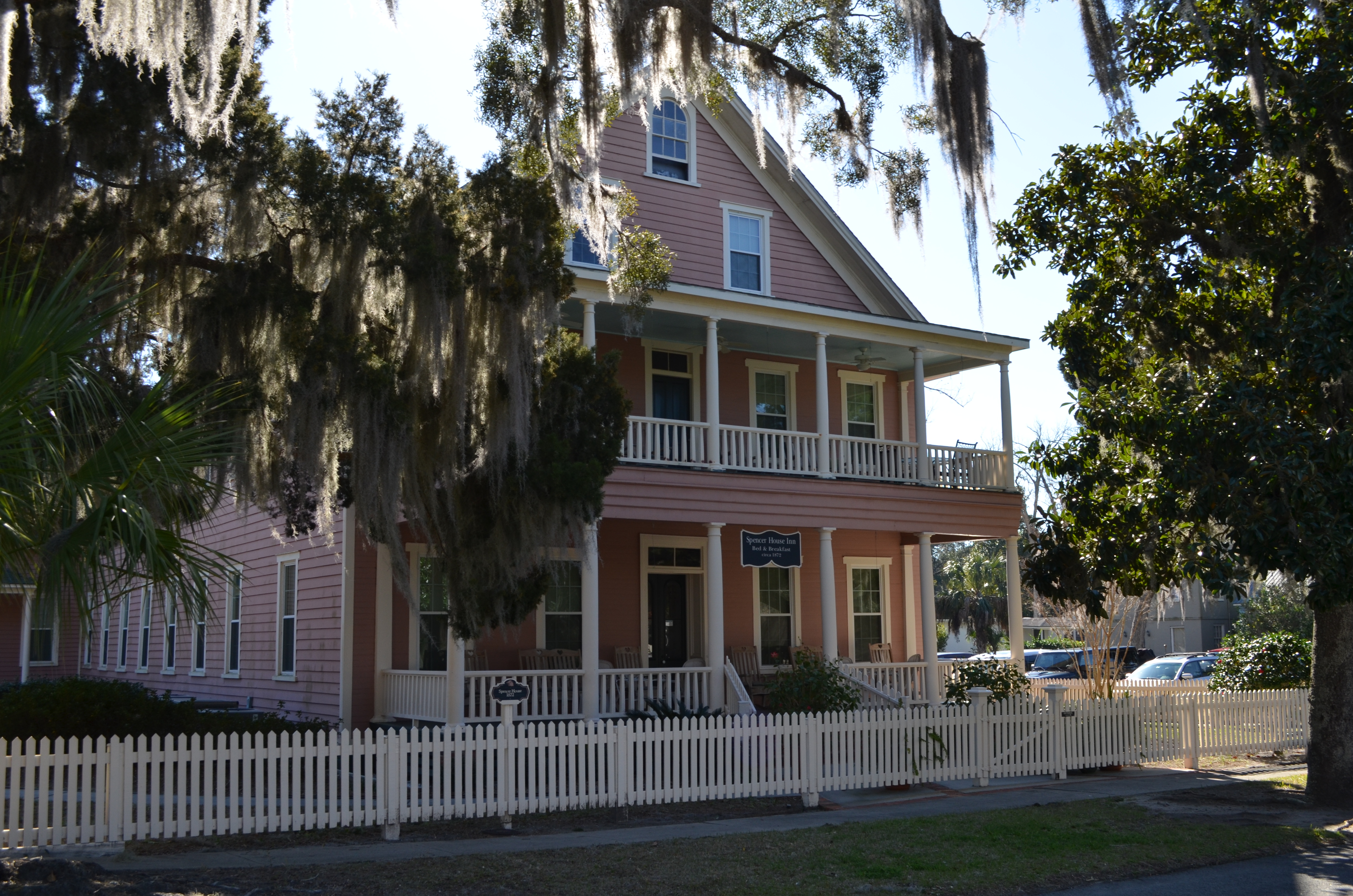 The lovely pink home is so warm and inviting. The outside reminded us of an antique dollhouse! The trees, weighted down with Spanish moss, outline the gorgeous frame of the house. We adored the two verandahs full of rocking chairs for sitting outside, drinking tea, and enjoying the quiet stillness of coastal life. The inside of the house is wonderfully restored and contains beautiful hardwood floors. The shared space, including the breakfast room and living room, are comfortably arranged, and there are so many details to enjoy from the tea cups displayed on the wall to the beautiful piano available for you to play.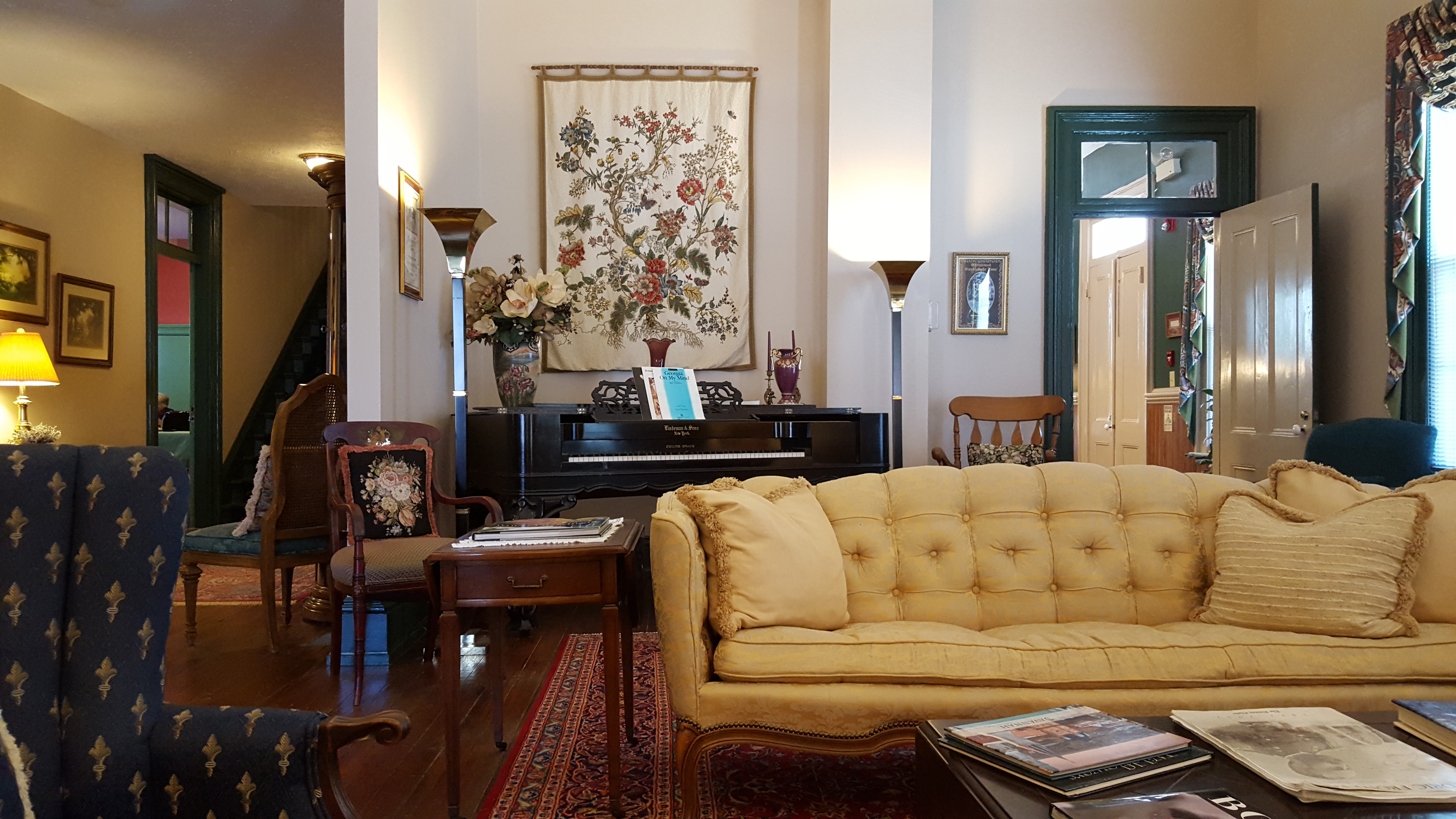 The 15 unique rooms are decorated with beautiful antiques, period reproductions, and thoughtful details. Some rooms are adjoining if you're traveling as a family or small group, and each room has its own private bathroom, which can be rare with historic bed and breakfasts.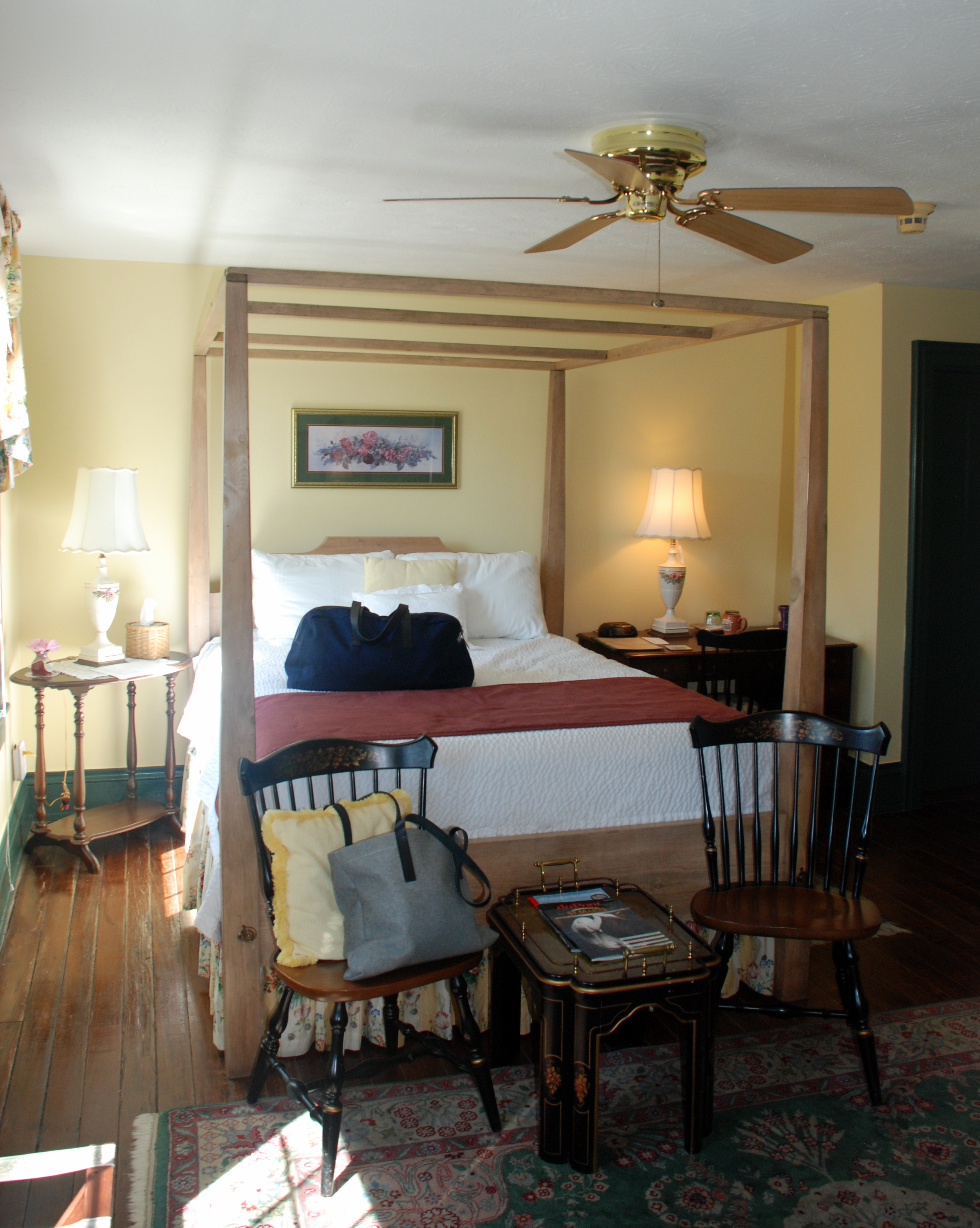 The bed was so cozy, and we slept so well that even though the delicious smell of breakfast wafted into our room, we still hit snooze a couple of times. Breakfast was delightful! In addition to a buffet that included homemade granola, yogurt, fresh fruit, tea, coffee, and homemade bread, we were treated to a hearty Southwestern egg soufflé  and bacon. While we did not have the opportunity to stay for lunch, we overheard multiple groups of guests gushing over their picnic lunches that the Inn provided. If you're planning on taking the ferry over to Cumberland Island, this would be a great option!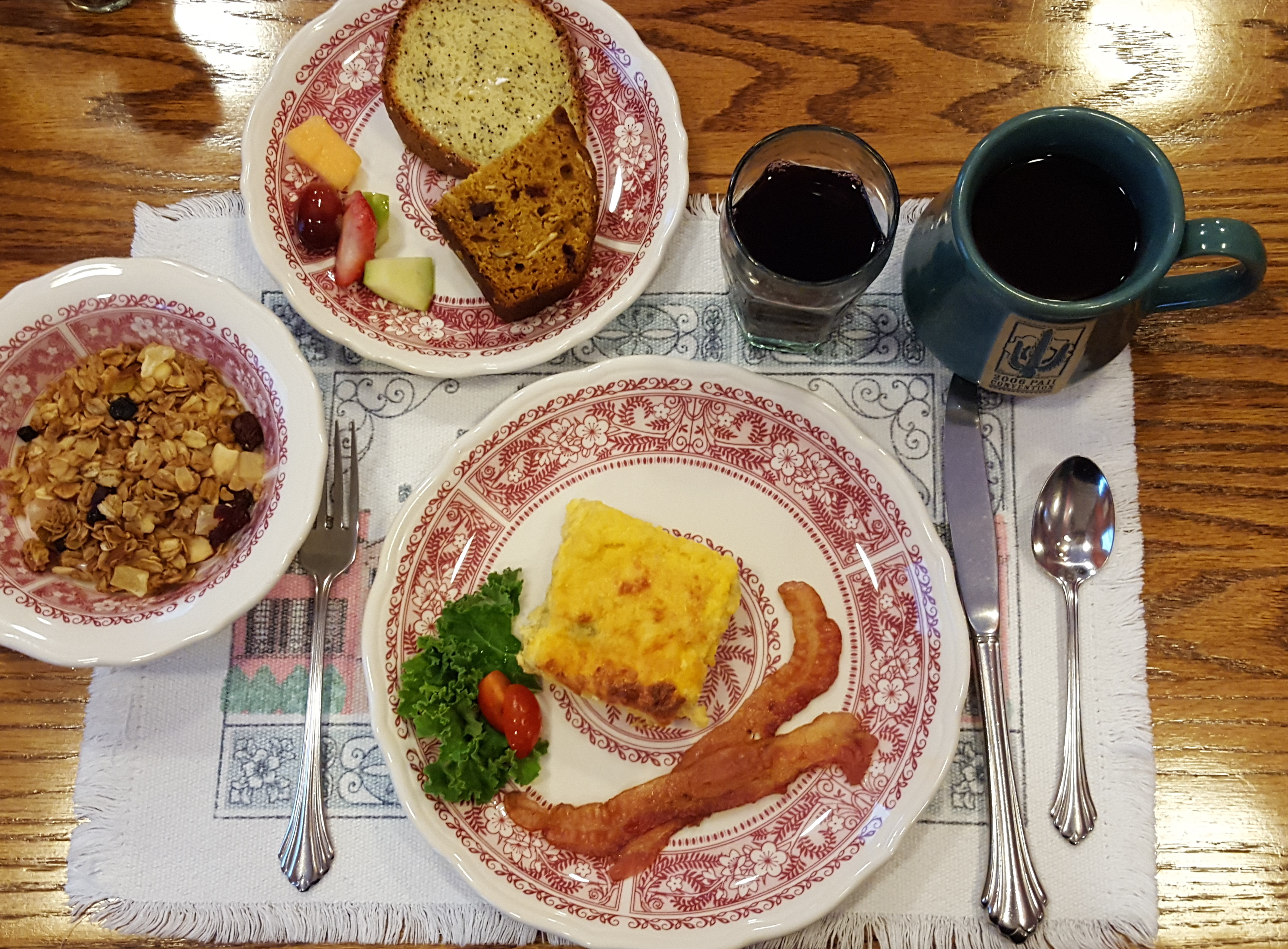 We loved all the personal touches in the inn! Upon arrival, we received a tour of the inn and then set off into town armed with dinner recommendations. We enjoyed a delicious, fresh seafood dinner at Lang's Marina Restaurant, which was less than a ten minute walk from the inn. The location of the inn on the main street of Osborne makes it easily walk-able to the town's restaurants, shops, and attractions including a variety of museums.
We sat down to chat with the lovely owner Mary to ask for her recommendations for St. Marys and learned about the myriad of festivals, museums, and attractions within walking and driving distance. Mary's favorite festivals are the 4th of July Festival and the Rock Shrimp Festival the first Saturday in October. There are a ton of historic sites nearby and museums including the recently renovated Orange Hall House Museum, Cumberland Island National Seashore Museum, and a Submarine Museum since St. Marys is so close to King's Bay Naval Base. Bike rentals are available for exploring the cute town. Besides Cumberland Island, there is a ton of nature to enjoy including a visit to Crooked River State Park 15 minutes away for nature trails and kayaking, Okefenokee National Wildlife Refuge 45 minutes away for alligators, and numerous golf courses. As Mary pointed out, it's a great place to be whether you want to be active or just relax with a book on the porch.  Mary is so personable, and as she said, "the number one plus is all the people we meet- the guests. It's the best part of the job!" Her focus on her guests really shows in the care and attention that she, Mike, and their staff take in all aspects of making your stay enjoyable and memorable.
When you visit The Historic Spencer House Inn in St. Marys, please let them know that you heard about them on A Friend Afar.
This post is part 1 of a 3 part series on visiting Cumberland Island National Seashore. Check back soon for more stories.
[Disclaimer: This is a sponsored post. The Historic Spencer House Inn gave us a complimentary night's stay, but all opinions posted here are our own. We completely adored it and very much recommend it to our readers!]