Travel journals are a fun and creative way to remember your most meaningful travels. While I record my favorite tips, tricks, and locations here at A Friend Afar, I knew I wanted to start a handwritten journal to record how these destinations make me feel. Starting a travel journal was something I thought about for a long time before I started writing because I was worried that I would start one and then quickly give it up or forget to write in it. I did a lot of searching through Pinterest for inspiration, and I was honest with myself about what would work for me and what would not work. Below are my favorite tips for starting a travel journal and keeping up with it as you seek out more adventures.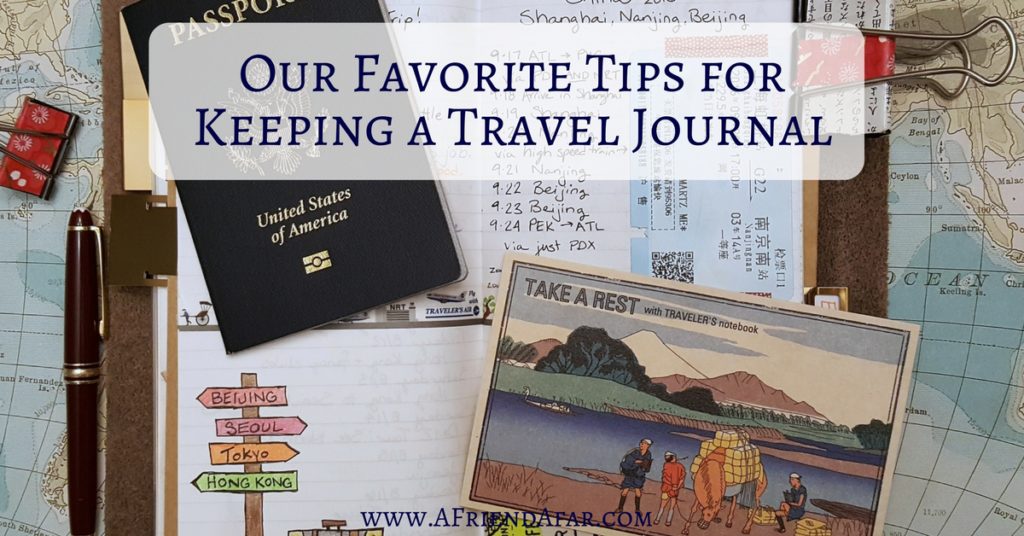 Keep it simple! – When I studied abroad 10 years ago (yikes!), I was great at keeping a daily travel journal of my adventures. That's not the case anymore, so I've learned to set realistic goals. I've been able to keep up with my travel journal over the past year by keeping it simple. For each trip I take, I write out my itinerary and fill it in with a few daily highlights and favorite memories. When an experience really stands out, I take the time to write a paragraph or so about the impression it made on me. Consider including your packing list, a vocabulary list, your goals for the trip, or fun descriptions of your travel partners. A quick intro to how you decided to travel to a particular location can set the stage for the rest of your entries.
By keeping it quick and simple, I've created a routine that I can stick to, and I look forward to writing a little bit each day, either on a train or plane or in my hotel at night.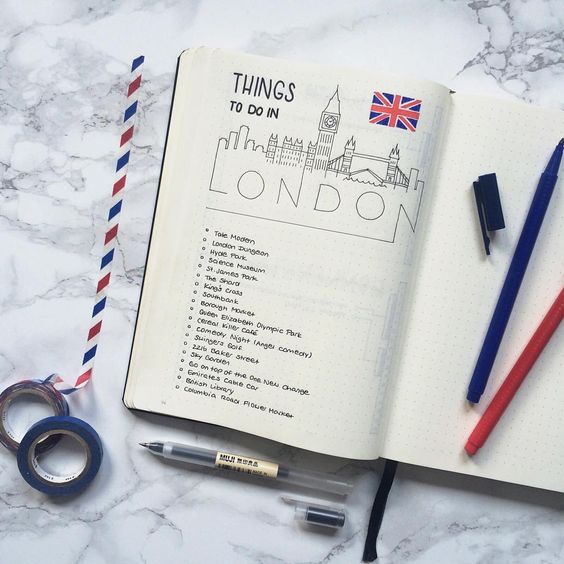 [Source]
You don't have to be an artist to have a beautiful journal! – I am not an artist. Sometimes I do a few fun little sketches in my journal, but my journal is mostly decorated with little paper bits that I pick up along the way. It's faster. It's easier. I can't mess it up, and I don't have to wonder if it's good enough.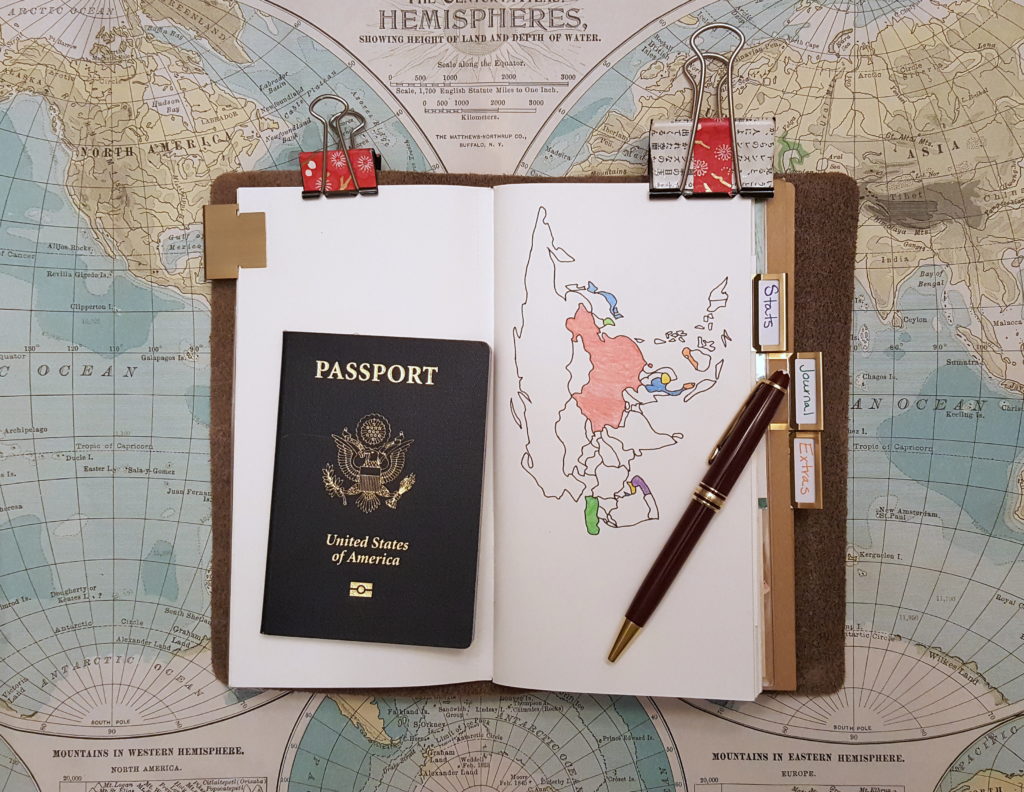 Top Souvenirs to Include in Your Journal
Postcards
Plane and Train tickets
Luggage Tags
City Maps
Tickets to Museums and Sites
Polaroid Photos
Candy and Food Wrappers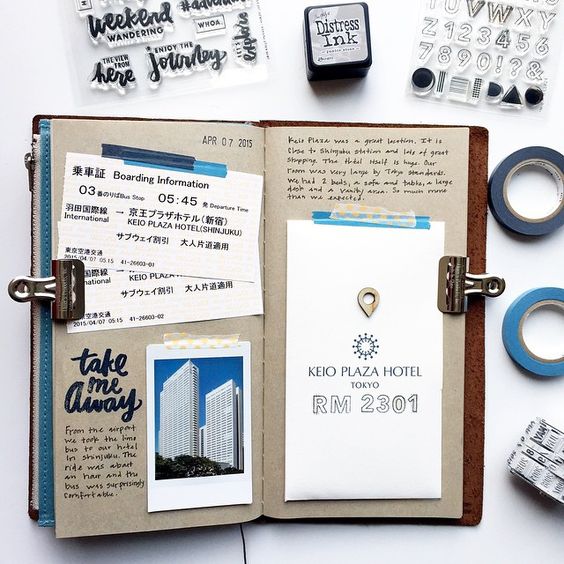 [Source]
Buy supplies you love! – Just like how a new pair of running shoes can (maybe) encourage you to exercise more, a beautiful new travel journal is begging to be filled out. Here are our favorite supplies: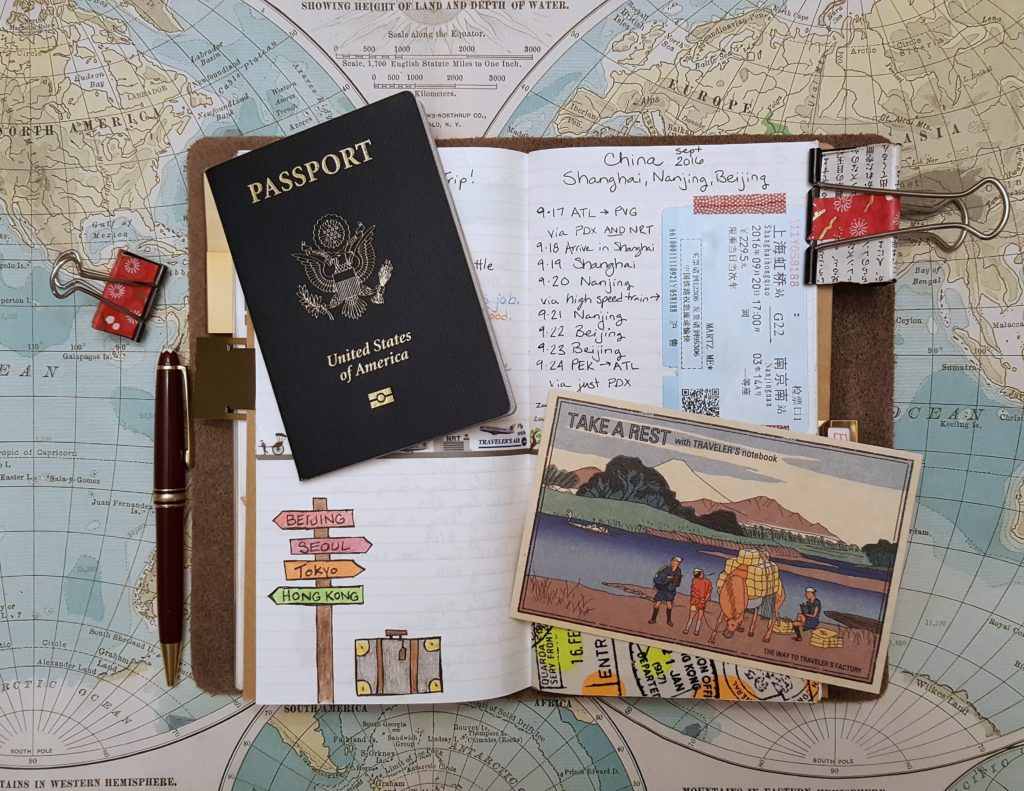 Look online for inspiration! – There are some beautiful examples out there of travel journals. The following photos give us new ideas for how to display our keepsakes and record our memories. We've started keeping track of them on our new Travel Journal Pinterest Board. Be sure to follow these great journalers on Instagram! (Links below.)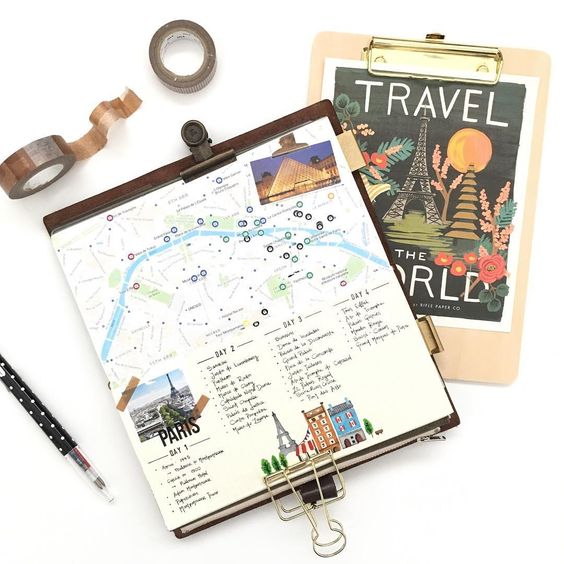 [Source]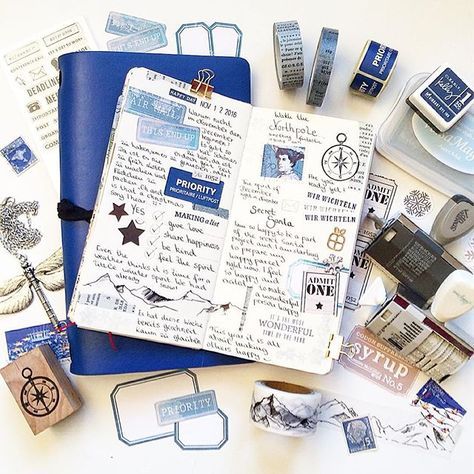 [Source]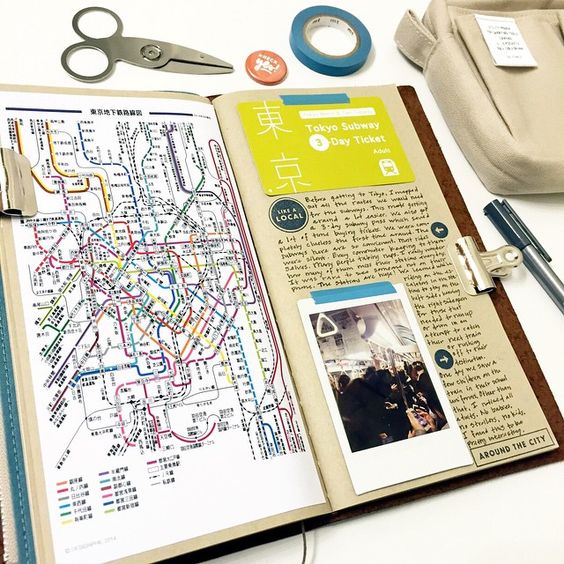 [Source]
Do you keep a travel journal? How do you record your travels? Share your ideas and tips with us in the comments below.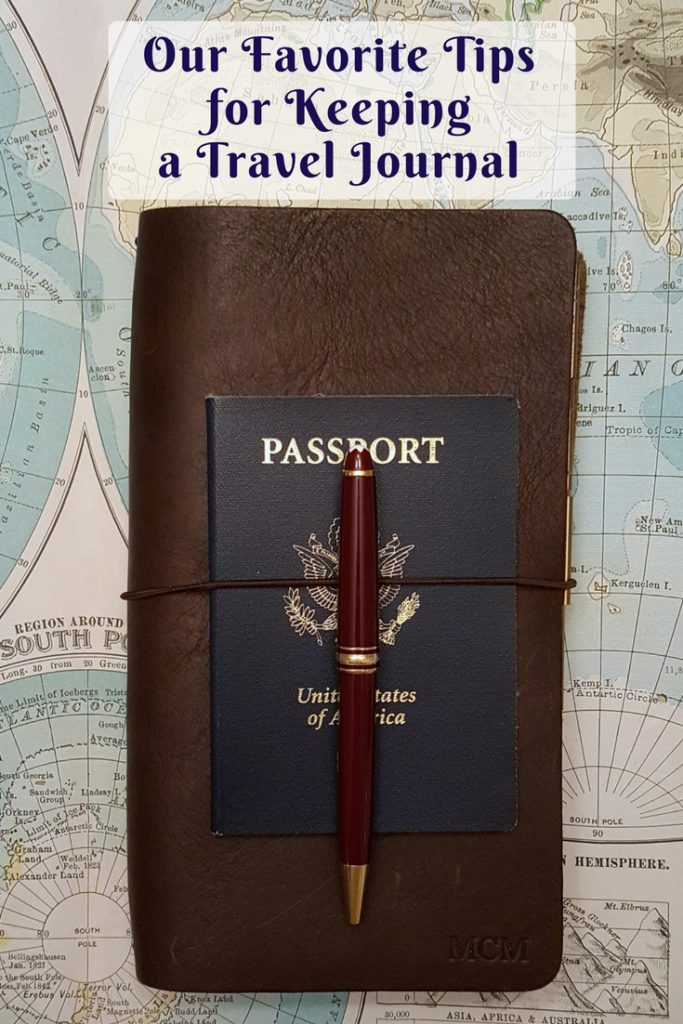 [Disclosure: This post contains a few affiliate links, which means we receive compensation if you make a purchase using those links. None of the items on this list were sponsored, and all of the opinions are our own.]
Save
Save
Save
Save
Save
Save
Save
Save
Save
Save
Save
Save
Save