We fell madly in love with Beaune and the entire regino of Burgundy on our most recent trip to France, and we know you will, too!  There are so many amazing things about the town and the area, but below are our Top 5 reasons to fall in love with Beaune!
Small Town Charm
Thank God we found out about Beaune! It's a quick train ride from Paris, perfect for a few nights away, but it couldn't be more of a world away from a bustling, international city. Beaune is a wonderfully tiny town of under 25,000 people, and while it's the wine capital of Burgundy, it seemed to us that the larger crowds of tourists were coming in on buses for just a quick visit. In the evenings, the town goes quiet, and you feel as though you have the cobblestone streets all to yourself.
Beaune is also an incredibly walkable city. The city itself has sprawled beyond its medieval walls, but the historic center is where you'll be spending all your time exploring, shopping, eating, and drinking. The area within the walls is about a half mile in diameter, meaning that when you have a list of places to visit or wine caves to try, it's a really quick walk along very pretty streets.
Historic Sites and Architecture
The main historic site in Beaune is the Hospices de Beaune, or Hôtel-Dieu de Beaune, a charitable hospital that served patients from the 1450s to the 1970s. The hospital was established shortly after the Hundred Years' War by the Chancellor of the Duke of Burgundy with permission from Pope Eugene IV.

Today, the Hospices de Beaune draws visitors that marvel at its beautiful and brightly colored tile roofs, an icon of Burgundian design, and the interior that has been preserved. We loved the way the sunlight reflected off the roof. The pharmacy with shelves full of ceramic jars was our favorite room, but we really enjoyed viewing the large halls of hospital beds that were still set up as they would have been hundreds of years ago.
As I mentioned above, Beaune's historic center is within medieval walls and ramparts, so while the Hospices is a must-see site, as you walk down the cobblestone streets, you'll be passing beautiful and historic architecture the entire time. We also enjoyed a nice walk and a few bike rides along the perimeter of the city walls.
Wine!
Beaune is the wine capital of Burgundy in the Côte d'Or region and Côte de Beaune subregion in eastern France. There is so much to be said about Burgundian wine, and even though I feel like I learned so much on this trip, I'm definitely not an expert so I will try to keep this short and simple. The villages to the south of Beaune, such as the famous Mersault, Pommard, and Chassagne-Montrachet, specialize in white wines but do have some wonderful red wines as well. Villages to the north of Beaune like Nuits-Saint-Georges and Savigny-les-Beaune specialize in reds. The mix of Pinot Noir and Chardonnay reflects the varying soil composition as you move from north to south. What does this mean for your typical non-sommelier? It means that you're in a wonderful location for both world-renowned reds and whites, so no matter your preference, there's something in the Côte de Beaune that you'll enjoy!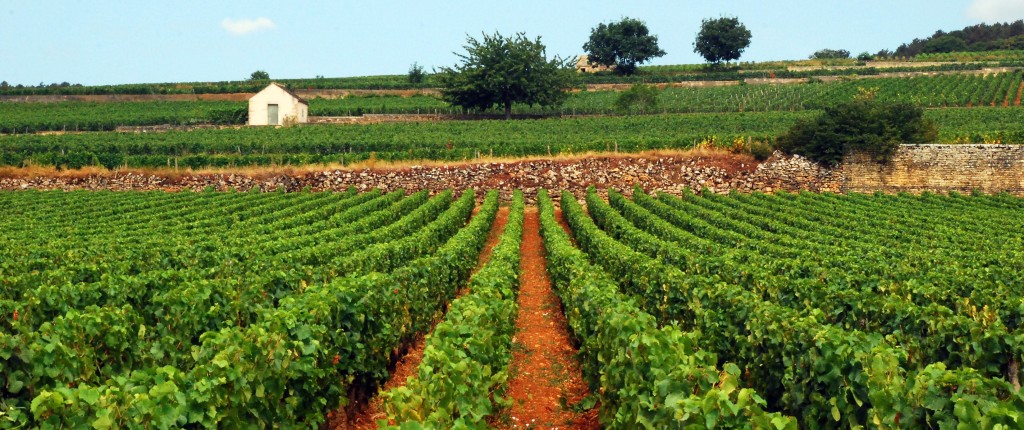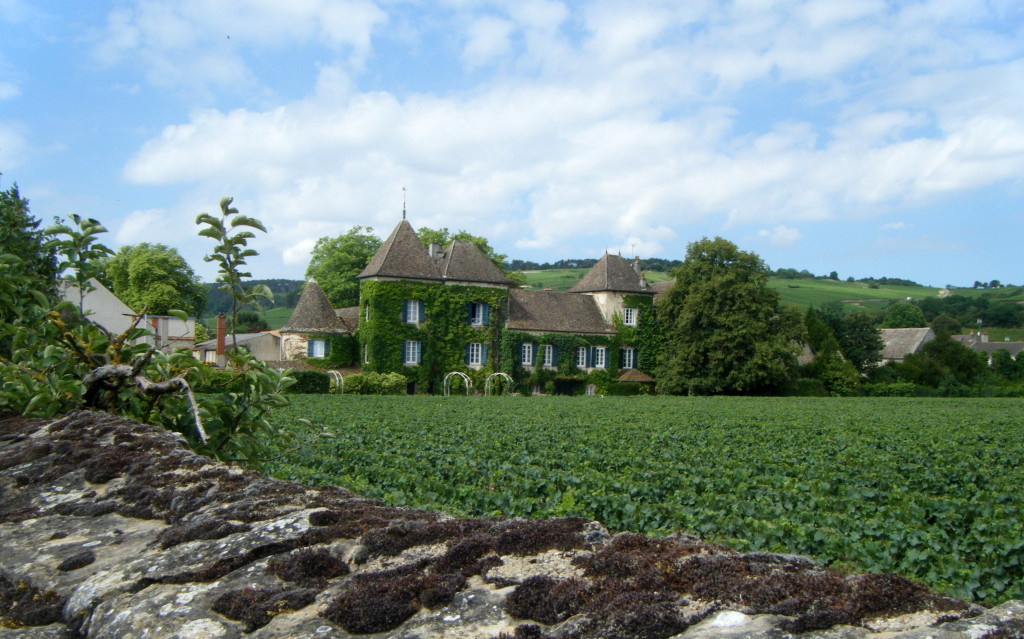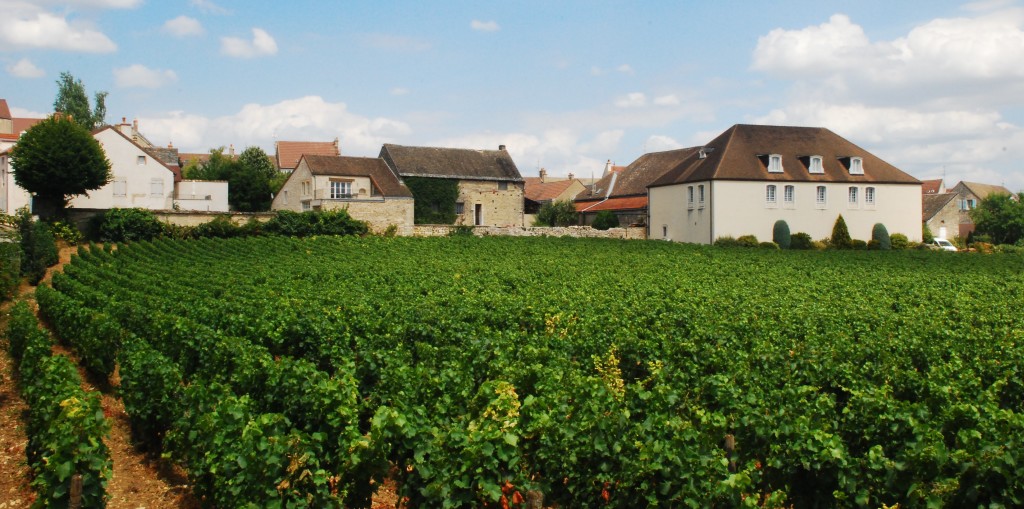 Wine Caves are the underground cellars for storing wine located all over the city of Beaune and the entire region. Visit these caves for educational tastings and the opportunity to purchase wines from vineyards throughout the surrounding area. In America, I'm used to visiting a specific vineyard with a tasting room on the property. It's a little different in Burgundy. The vineyards are all on the outskirts of town and the tasting rooms operated by vineyard owners are located in the city centers.
I must share with you our favorite wine cave that we visited! Patriarche is located within the historic center of Beaune, and our experience there was extraordinary! The company has over 3 miles of caves filled with over 3 million bottles of local wine. Many of the caves date back to the 14th century and were all connected over time. After weaving through caves filled with bottles and barrels, the wine tasting is at the end. Extremely knowledgeable guides will describe the intricacies of each of the 13 wines that you will try. Here's the best part – they give you a small silver "tastevin" cup, and you get to pour your own tasting! That means that when it finally came time to decide which bottles we'd be purchasing, we were able to try a few of those favorites again. That amazing and delicious experience was only 16 Euros per person, and we got to keep our delightful silver tastevin as a souvenir!
I wrote last week about the wonderful bike trails that weave through the vineyards to each village throughout the Côte de Beaune. It was truly one of the greatest experiences of any vacation we've had so far!

Food
There's so much to say about Burgundian cuisine, but for us, the highlight was escargot. We had never had escargot before, but we were certain we'd like it since we like similar foods like oysters and mussles. It turned out that we absolutely love escargot. We could not get enough of those wonderfully garlic-buttery snails, and once we had finished off a platter, we'd dip our bread in the leftover sauce. What a treat! Now to find a restaurant in Atlanta that serves good escargot!
Beaune also has a wonderful market on Saturdays and Wednesdays. The Wednesday market is much smaller, but we greatly enjoyed shopping for bread, cheese, and charcuterie for lunch, and since Beaune is so close to Dijon, there was a large selection of local mustards that made great gifts for foodie friends back home. My husband made fast friends with these gorgeous truffle-sniffing dogs that work for the truffle stand at the market. They may have a job to do other days, but on market days, they were enjoying a lot of attention and belly rubs!
Night Lights
This is one fabulous aspect of Beaune that we would have missed had we gone to bed any earlier. In April, July, and August, once the sun goes down, historic sites all over the city light up! It was fascinating to watch the moving projections that beautifully illustrated the history of the town.
One of our favorites was the Notre Dame cathedral. In addition to covering the cathedral in images of its beautiful stained glass windows and frescos, the illumination starts with drops of water that begin to pour down from the top, hitting different columns and gargoyles and spilling out across the building, making use of the building's architecture to create a fascinating, moving work of art.
At the clock tower, an illustrated cat jumps out of one of the windows and chases a ball of light all across the building's walls until it dives into another window – so charming! And the Hospices shows the history of the building and gorgeous illustrations of the famous altarpiece inside.
When we decided to include Beaune in our trip across France, we were focused primarily on visiting a wine region and touring the vineyards on bicycles. We had no idea that Beaune and Burgundy would become our favorite place in France!
Have you been to Burgundy? We'd love to hear your stories in the comments! If not, which of these wonderful reasons to visit Beaune appeals to you the most? Tell us below!
This post is part of a collection of our guides to France. Click here to read other great stories.