Since the end of year is quickly approaching, we thought it would be fun to do a roundup of some of our most popular blog posts since launching A Friend Afar earlier this year! They include content from some of our big trips abroad to Cuba, Greece & France as well as a day trip closer to home. It also includes packing tips, bag reviews, planning tips, and a guest post about family travel! Check out our top posts of 2015 below.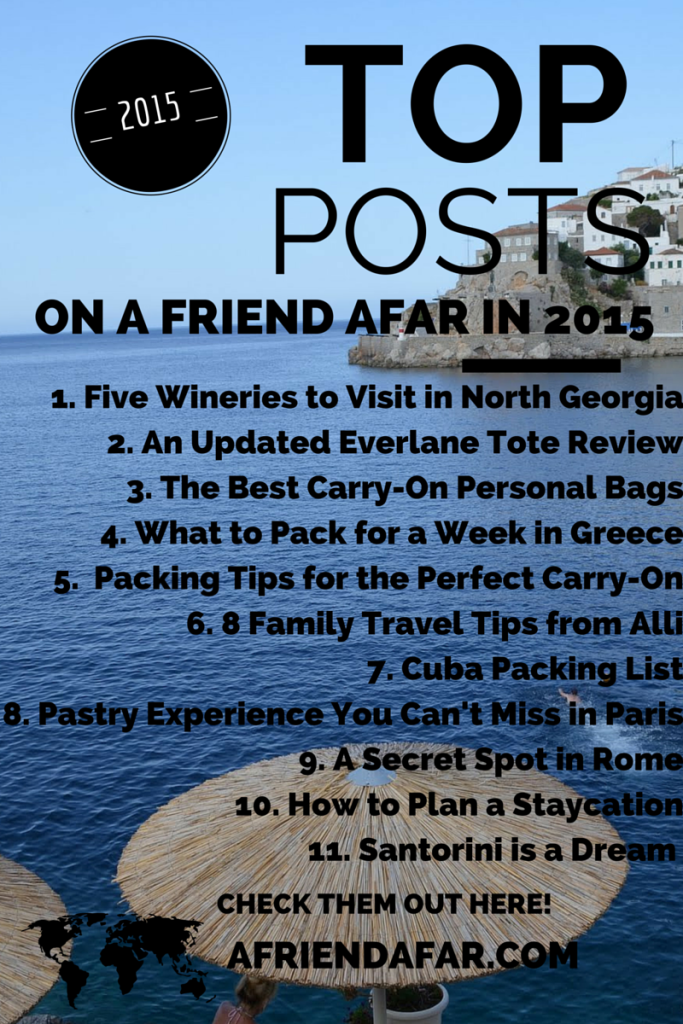 Packing Tips for the Perfect Carry-On
An [Updated] Everlane Tote Review
Cuba Packing List

How to Plan a Staycation
A Secret Spot in Rome
Santorini is a Dream
The Best Carry-On Personal Bags
Five Wineries to Visit in North Georgia
Guest Post: 8 Family Travel Tips from Alli
The Pastry Experience You Can't Miss in Paris
Thank you to our readers for making 2015 such a great year! We cannot wait to see what 2016 brings here at A Friend Afar and for you.